F45 recognised again for delivering highest level of customer satisfaction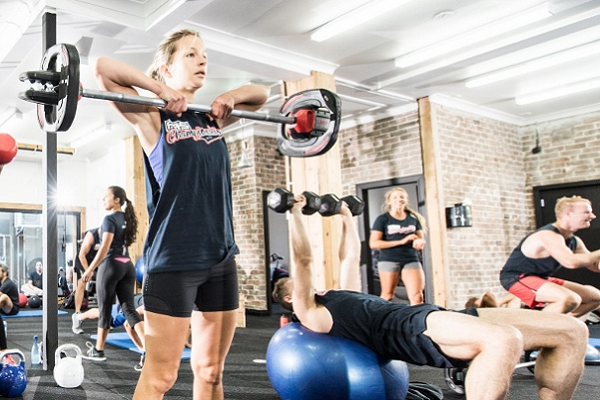 F45 Training has been ranked for offering the highest level of customer satisfaction among Australian fitness facilities for the third year in a row in Canstar Blue's annual ratings, earning five-star reviews for its equipment , facilities, atmosphere and value for money.
Canstar Blue's annual review of gyms and fitness clubs has seen F45, Goodlife Health Clubs, Anytime Fitness, Jetts, Snap Fitness, Crunch Fitness, Fitness First and Plus Fitness compared and rated on their equipment and facilities, atmosphere, flexibility and perks, staff availability, value for money and overall satisfaction.
Introducing the survey, Canstar Blue's Content Projects Lead, Dean Heckscher advised "with the fitness industry exploding over recent years (and) gyms and fitness centres seemingly on every corner … gyms have had to diversify their services in order to stand out from the crowd.
"With one in four respondents in our latest survey (27%) stating they have tried more than one gym chain, and some indicating that they have multiple gym memberships, it's clear that choosing a gym isn't an easy decision to make.
"With factors like price, location, 24-hour access, equipment, as well as staff friendliness and expertise to consider, the gym has become much more than simply a place to 'pump iron'."
This year, more than 900 gym members participated in Canstar Blue's customer satisfaction survey (which also reported on what Australians spend on fitness), rating their gym or fitness club of choice based on important factors we mentioned above.
Commenting on F45's performance, Heckscher noted "F45 Training has taken pride of place at the top of our gym ratings (with) its class-based, group fitness model having clearly resonated with consumers which rated it five stars in all areas."
Gym Options
With 46% of survey respondents indicated that they felt healthier for having a gym membership, Heckscher added "despite the benefits of having a gym membership, sticking to it can be tricky, with 18% of respondents also indicating that they don't use their membership as much as they thought they would.
"This is where the cost aspect comes into it, with respondents spending, on average, about $79 per month, which will quickly add up to be a big expense.
"As a result, choosing a gym will come down to how you use it. If you're looking for something specific, chains such as F45, Snap Fitness and Anytime Fitness may be a better fit due to their classes, while Jetts may be better suited for those who aren't sure about the gym and prefer not to sign a contract."
Canstar Blue's assessment comments (comments are from Canstar Blue)
F45 Training
F45 Training took Australia by storm a couple of years ago, with hundreds of studios opening up around the country. Based on daily group High Intensity Interval Training (HIIT) programs,
F45 went straight to the top of our review for the third consecutive year in 2020, with customers rating it five stars for its equipment & facilities, atmosphere, flexibility & perks, staff availability, value for money and overall satisfaction.
F45 is structured around daily classes, made of up unique and systemised workouts with elements of high-intensity training, circuit training, and functional training. Memberships cost around $60 to $65 per week, depending on the club. This is definitely more than you'd pay in other clubs, but that's a price many are willing to pay, with F45 scoring five stars for bang for your buck.
For those unfazed about the cost, F45 won't struggle to keep you motivated, with almost 30 different workout styles available, including functional strength, agility classes, boxing, and partner workouts. It may be a bit daunting for those new to the gym, but with some workouts boasting a 1,000-calorie burn, it may be worth looking into it. The regulars certainly love it.
Goodlife Health Clubs
Goodlife is one of Australia's largest club chains, with more than 80 locations around the country. More than three-quarters of its clubs are also 24/7. Goodlife received four stars across the board including for equipment & facilities, atmosphere, flexibility & perks, value for money and overall satisfaction.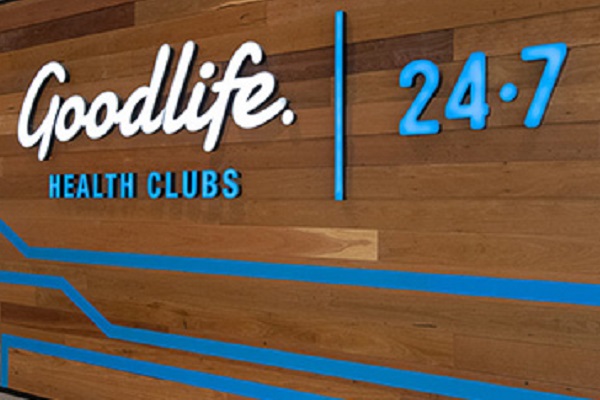 Offering a large variety of classes and challenges, Goodlife strongly promotes a friendly environment for you to work out in. Fitness classes include the likes of traditional spin classes and boot camps, as well as dance-based classes such as Zumba, plus classes for mums and bubs.
Pricewise, Goodlife memberships start from $15.29, with three types of plans available (Blue, Black & Platinum), although costs vary from location to location. All gyms incur a $99 sign-up fee, as well as a $19 fee for those after the 24-hour pass. Goodlife also offers an app, available on both IOS and Android, to help with your fitness program. Compatible with other fitness apps such as MyFitnessPal, FitBit and MapMyRun, the app will keep you on track with classes, with a timetable that can be programmed to your local gym's schedule, meaning you'll never miss a class, and you'll never forget what to bring.
Anytime Fitness
Built around 24-hour fitness, Anytime Fitness is one of the largest gym franchises in Australia, with over 500 clubs now available nationally. With four stars in most rated areas this year and three stars for value for money, it seems that gym-goers want a little bit more than just an open door at 2am, but it's still a solid result from Anytime Fitness.
Most studios offer classes, personal training sessions and personalised programs, but extras will depend on the individual facility, and the time of day, of course. Prices also vary given each club is independently owned, but all have an initial $99 joining fee, as well as a $69.95 fee for the after-hours access card. The access card will gain you access to any of the gyms worldwide, after a 30-day waiting period.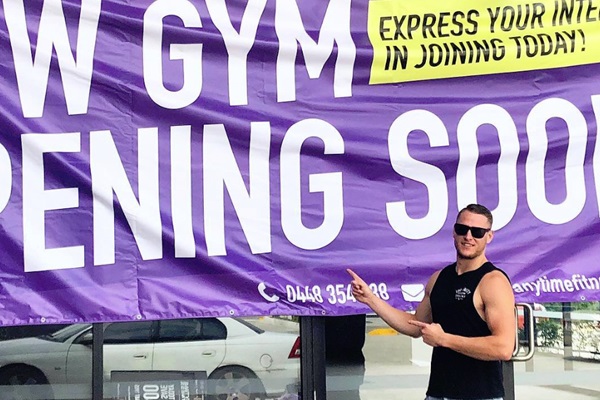 Contracts are available on a 12-month basis, with a seven-day free trial available for those who aren't sure about signing up straightaway. Anytime Fitness also offers an app where members can set goals, track progress and gain access to 1,000+ workouts, helping them get the most out of their fitness journey.
Jetts
Starting on the Gold Coast in 2007, Jetts has expanded globally to have more than 250 gyms available for fitness enthusiasts across Australia, New Zealand, Asia and Europe. The only gym to score five stars on value for money, Jetts received four stars for atmosphere, flexibility & perks, staff availability and overall satisfaction, and three stars for equipment & facilities.
Jetts' main selling point is a no lock-in contract, allowing users full 24-hour access to all gyms worldwide, without worrying about the commitment. Members can cancel their membership with no notice period or cancellation fees, something not always guaranteed in the fitness industry.
Memberships start at $14.95 per week, with free trials and discounts also available at certain locations. If you're looking to sign up with someone, Jetts also offers 'mate's rates', providing a discount to those who sign up with a friend, although you'll have to visit a gym to find out how much of a discount is really available, with no information listed online.
Snap Fitness
Bringing fitness to an international scale, Snap Fitness gives users the added benefit of being able to use their memberships at more than 2,500 gyms across the globe. While it might not offer all the bells and whistles that other franchises will include, Snap Fitness does seem to get it right with atmosphere and staff availability where it got four stars. It received three stars in the remaining categories and for overall satisfaction.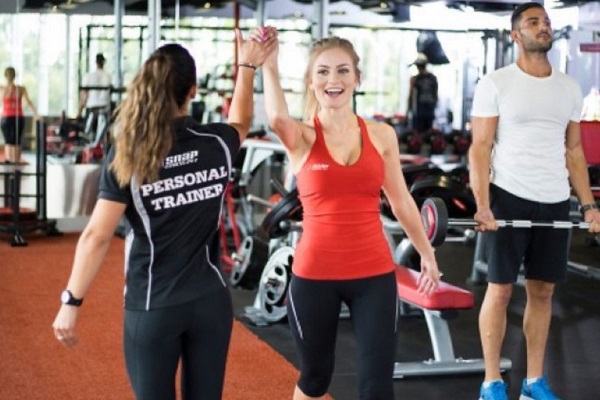 Marketed as a 'no frills gym', Snap Fitness can often be found in compact areas, offering the essentials without many of the extras. Personal trainers and fitness classes are the main drawcards, although you'll have to check with your local gym as the classes aren't always on offer.
Similar to other gym franchises, Snap Fitness offers an app, which can be paired with the My Zone belt, which logs your heart rate, calories burned and other readings, sending the results to your app to track your progress. The My Zone belt is only available at certain locations however, with prices not publicly listed, meaning you'll have to get in contact with your local gym if you're interested.
Crunch Fitness
Crunch Fitness markets itself as the original, 'no judgments gym', with most clubs located in and around Sydney and Melbourne. Crunch offers group fitness classes including Zumba, yoga, pilates and HIIT sessions, as well as personal training sessions for those looking for that one-on-one experience. First time members receive a complimentary PT consultation and can also apply for an exclusive offer of two or three PT sessions (depending on location) for $99.
Flexible gym membership options are available, with prices starting from $9.95 per week for a Base membership, and go up to $14.95 for a Peak membership and $19.95 for the Summit.
Crunch Fitness was rated four stars for value for money and three stars in the remaining categories. If you want to test before you buy, Crunch Fitness offers a one-day free pass for you and a friend.
Fitness First
Fitness First started out as a squash club in England before switching its focus, and has now expanded into 16 countries with hundreds of gyms open around the world. Scoring four stars for atmosphere and staff availability, Fitness First has become a staple in the local fitness industry.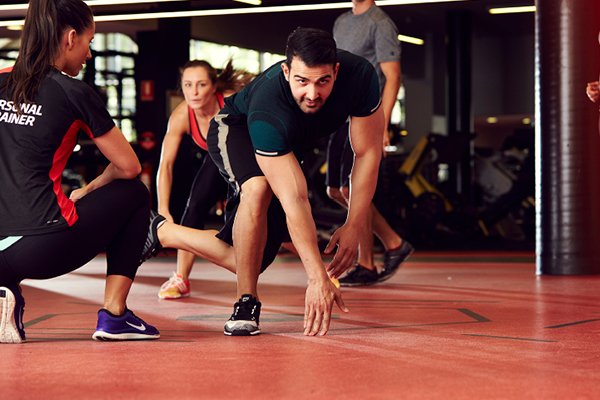 Fitness First provides a Platinum (starting from $29/week) and Passport (starting from $24/week) membership, allowing users to access the majority of its 60 national gyms, with the company also offering exclusive memberships for some Sydney gyms, which will cost you extra. Some locations will also offer student discounts, but you'll have to visit a gym to find out.
The majority of Fitness First gyms offer a huge range of classes, covering all muscle groups and fitness abilities, with the franchise also offering a mobile app to keep you on your toes, as well as to make sure you're on time for classes. Despite the variety, Fitness First was rated three stars for overall satisfaction, as well as for value for money, flexibility & perks and equipment & facilities.
Plus Fitness
Australian-owned Plus Fitness has been in operation for around 20 years, with more than 220 gyms currently open around the country. Built around convenience and giving members a 'no-nonsense' approach to fitness, Plus Fitness may still have some work to do to keep gym-goers happy, rating three stars in all categories, including flexibility & perks, value for money and overall satisfaction.
It offers no-lock in contracts, and the option to put your membership on hold for up to three months at no extra cost. Membership costs will vary from location to location, with 24-hour access also dependent on location.
Plus Fitness also gives users the option of interactive workouts, allowing for a session without the class or instructor. Via a TV, members can follow a variety of workouts, including yoga and boxing, as well as general boot camp style sessions. All users have to do is book out a room, set the workout and prepare to sweat. Plus Fitness also offers 'master classes', which are sessions run by personal trainers.
Other gym chains
Aside from the big gym chains listed above, there are plenty of smaller clubs you might like to consider. Other gyms that have previously made it into our ratings include:
Fernwood Fitness
Fernwood has been a top contender in our reviews in the past, as a premium female-only gym built around empowering women in their fitness journey.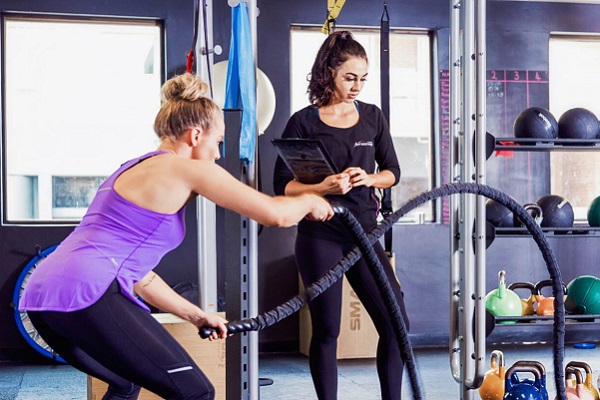 Providing a wide range of classes, free services such as breakfast, as well as childcare facilities at some venues, Fernwood aims to offer an experience that goes well beyond breaking a sweat. Complimentary toiletries, beautician therapists, massages and tanning facilities are some of the extra perks available, depending on which studio you visit.
When you become a member, you'll receive a 28-day plan, as well as a meeting with a fitness coach to help set your goals and give you the tips you need to get started. A $199 sign-up fee is standard across most studios, with memberships starting from $22 a week. While not the only all-female gym available, Fernwood is arguably the most recognisable, with 70 locations open across Australia.
YMCA
The YMCA has been a cornerstone of sports and fitness for years, with plenty of options available for social sports, after school care and gymnastics. Building upon that, the YMCA has been offering gym and fitness services for the past few years now, giving people another option if they're not comfortable with the bigger gym franchises.
Offering a wide range of classes, including full body workouts, yoga and pilates, as well as dance class Zumba, YMCA does more than just the basics. Prices are not available online, so you'll have to contact your local centre to figure out the costs, although YMCA does offer off-peak and concessions discounts.
Depending on what you're looking for, YMCA may be a viable gym in its own right, despite being a community centre first, gym second.
Editor's note: Goodlife Health Clubs, Jetts and Fitness First are all owned by the Fitness & Lifestyle Group.
Main image: F45 Training.
Related Articles
6th November 2020 - Australian gymgoers spend an average of $79 a month on memberships
5th November 2020 - Fitness First launches free gym membership for Australians facing job loss
19th October 2020 - Reopened fitness clubs see more than two-thirds of members return
9th October 2020 - Body Fit Training and F45 ramp up legal battle over patents
8th October 2020 - Fitness Australia releases research showing impact of lockdown gym closures
7th October 2020 - One in five of the world's gyms remain closed
24th September 2020 - Aquatic, fitness and sport facilities headed for membership crisis
14th September 2020 - YMCA-managed Fleurieu Aquatic Centre recognised for excellence in community recreation
3rd September 2020 - Snap Fitness aims to raise more than $50,000 to support mental health initiatives
31st August 2020 - Fitness and Lifestyle Group advises of redundancies amid restructure
20th August 2020 - Snap Fitness strengthens global leadership team
22nd July 2020 - Viva Leisure acquires Plus Fitness' master franchisor for $20 million
17th July 2020 - Reopening approved for Plus Fitness Campbelltown following temporary COVID-19 closure
4th June 2020 - Fitness First Australia announces reopening of all clubs
4th June 2020 - YMCA Victoria leads extensive customer research to help inform its facility reopenings
8th May 2020 - Anytime Fitness Grafton named Fitness Business of the Year Award at 2020 Australian Fitness Awards
21st March 2020 - Centr app now available to members of Fitness First, Goodlife Health Clubs, Jetts Fitness and Zap Fitness
4th March 2020 - International Franchise Association names founders of Anytime Fitness as 'Entrepreneurs of the Year'
25th February 2020 - New owner takes on Fernwood Loganholme Franchise
21st January 2020 - F45 looks at US stock market listing
23rd October 2019 - Crunch Fitness Liverpool set to add wellness offerings with Hoxton Park move
15th August 2019 - Three years of operation at Crunch Fitness' Sydney CBD gym
9th June 2019 - 85% of fitness club members feel 'healthier' for having a gym membership
6th June 2019 - F45 tops Canstar Blue gym ratings for a second year
9th March 2019 - Debitsuccess delivers 12% increase in revenue to Goodlife's rebranded former Go Health clubs
27th July 2017 - Survey shows Fernwood delivers Australia's most satisfied fitness club members
---
Asking a small favour
We hope that you value the news that we publish so while you're here can we ask for your support?
The news we publish at www.ausleisure.com.au is independent, credible (we hope) and free for you to access, with no pay walls and no annoying pop-up ads.
However, as an independent publisher, can we ask for you to support us by subscribing to the printed Australasian Leisure Management magazine - if you don't already do so.
Published bi-monthly since 1997, the printed Australasian Leisure Management differs from this website in that it publishes longer, in-depth and analytical features covering aquatics, attractions, entertainment, events, fitness, parks, recreation, sport, tourism and venues management.
Subscriptions cost just $90 a year.
Click here to subscribe.
supplier directory
The Complete Guide to Leisure Industry Products & Services.
Principal Consultant Simon Weatherill has spent the last 20 years developing the world renowned Melbourne Sports Hub, as former Chief Executive Officer of the State Sports Centres Trust…
read more
ProSlide is the global leader in water ride design and manufacturing, supplying high-performance water attractions to new and expanding water parks around the world. For over three decades, ProSlide…
read more
Now TPEC Pool Enclosures - see www.ausleisure.com.au/suppliers/tpec-pool-enclosures
read more
APT (Advanced Polymer Technology) is the leading global manufacturer of polyurethane-based materials, acrylic coatings and synthetic turf products for sporting and recreational applications. From…
read more
Developed in Europe, this innovative system offers a safety management solution for swimming pools that checks individual swimmers via their wristband - monitoring their depth and time. Sensors…
read more
Felton Industries is Australia's leading designer, manufacturer and supplier of quality outdoor furniture and has been supplying premium seating solutions for all sporting, commercial, community…
read more
SPORTENG specialises in the Planning, Design and Construction inspection of Fields of Play for all sports. Blending engineering with the specialist knowledge gained from working closely with sport…
read more
get listed with our suppliers directory
Get your business noticed in our targeted directory. Viewed by 10,000 industry professionals per week!
list your business