WOW Wipes
1300 WOWWIPES
0411 404 704
.(JavaScript must be enabled to view this email address)
www.wowwipes.com.au
Unit 1
26 Mountain Street
Mount Gravatt QLD 4122
Australia
About
With poor hygiene identified as a deterrent to member satisfaction in aquatic, fitness, recreation and sport facilities, Wow Wipes anti-bacterial/disinfectant wipes offer a simple, low-cost way for members, users or staff to maintain personal and equipment cleanliness.
Dispensed by easy to install and access standalone, wall-mounted or countertop units, as well as portable buckets, Wow Wipes enhance the member experience by providing easy access to a hygienic solution for equipment and surfaces, as well as personal use.


With a simple flick of the wrist Wow Wipes disinfect the piece of equipment being used, leaving items clean, fresh and free of unwanted germs for the next user.
"Our Wow Wipes cleaning system adds a level of professionalism that customers will appreciate, and increasingly demand."
Owned and operated by Jarred Lawrence and business partner Rob Maclachlan, Wow Wipes supply gyms and fitness clubs, aquatic and recreation centres, government facilities, call centres, hotels, F&B outlets, schools, universities, cleaning companies, TAFEs, along with the retail, medical, health and beauty sectors.
Lawrence and Maclachlan have many years' experience as business owners and fitness club operators, and know that having a clean and hygienic facility is a crucial aspect of providing excellent customer service, and is vital in generating positive word of mouth from members and clients.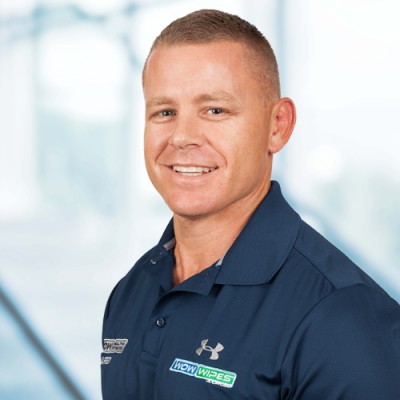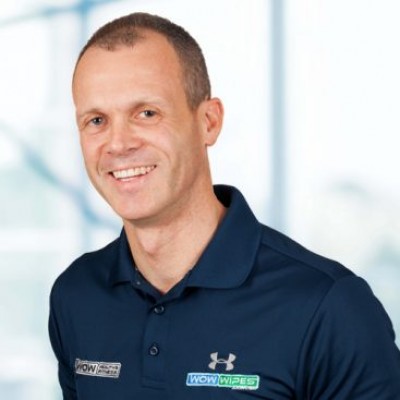 Jarred Lawrence and Rob Maclachlan
Lawrence adds "of course clubs should always encourage members to bring along a towel as the very first step to ensuring unwanted germs and sweat are not left embedded in the equipment's fabric, bars or handles.
"However, Wow Wipes offer enhanced anti-bacterial/disinfectant properties and result in members taking ownership of equipment hygiene leaving your cleaning staff to concentrate on the bathrooms and common areas."
Each wipe is equally effective, with a three year shelf life and no chance of drying out if left inside the dispensers.
Costing as little as 3 cents per wipe, Wow Wipes offer top quality service through a rapid and efficient ordering system.
Lawrence concludes "we understand that cost control is critical to a business' bottom line, so our goal is to offer the highest quality product for the least amount of money."
Please call us on 1300WOWWIPES for any queries or visit our website to place an order.
PRODUCTS AND SERVICES