Rae-Line
03 9728 8300
.(JavaScript must be enabled to view this email address)
www.rae-line.com.au
Factory 5
209 Liverpool Road
Kilsyth VIC 3137
Australia
About
Sports Padding
At Rae-Line we manufacture high quality sports padding, gym mats, foam mats and protective padding, suitable for a range of different facilities. Our sports padding is utilised not only in gyms but for many different purposes including play equipment protection, trampoline centres, dojos, climbing walls, bouldering walls, outdoor sports fields, school halls, skate boarding and BMX centres, boxing rings, climbing walls and more. Essentially we create sports padding to suit any surface that needs extra protection. Whether it's the walls, floors, corners, beams or handrails, we create padding or matting that covers it all.
Floor & Wall Sports Padding also available.
Commercial Upholstery & Re-Upholstery Specialists in Melbourne
For more than 40 years, Rae-Line has been the market leader in the manufacture of commercial upholstery. During our time in the industry, we have earned ourselves a trusted reputation for producing the highest quality products at value for money. In line with our customers' demands we have developed and grown our product base. We have also pursued niche markets that value products manufactured to the highest level paired with exceptional service. From truck upholstery, to safety padding. Industrial sewing services, commercial fabric cutting, we do it all.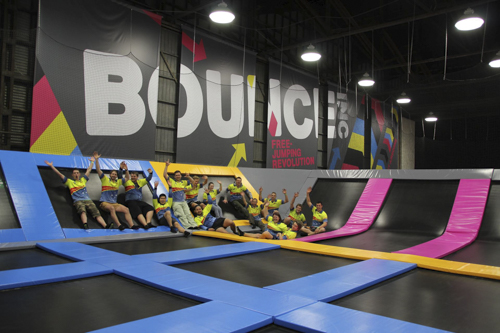 From humble beginnings manufacturing soft trim, automotive interiors for Kenworth, we have steadily grown. We now employ over 50 staff and supply to some of the biggest names in the automotive, heavy transport and marine industries including Kenworth, Isringhausen, Iveco, KAB Seating and Paccar Parts. Based in Kilsyth, we occupy eight factories, which total over 5000 metres2.
What sets our company apart from our competition is our talented staff. We boast over 50 staff who are loyal and committed to the company. We treat our staff as family and provide them with the respect, care and trust they deserve. Our staff are renowned for delivering exceptional service and produce the highest quality of products. We never compromise on quality and ensure all our products are delivered on-time and on-budget. Our outstanding staff always go above and beyond to produce the highest standard of work. We build long lasting relationships with clients that we value.