Jonas Leisure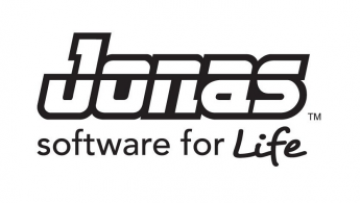 02 9906 7522
.(JavaScript must be enabled to view this email address)
www.jonasleisure.com.au
7 Eden Park Drive
Macquarie Park NSW 2113
Australia
Brands
envibe - Centaman - Gladstone Health & Leisure - The Retention People - Nutrition Complete - EZFacility
About
Jonas Software operates over 110 independently managed software brands around the world, providing them with the strategic guidance and financial security required to be leaders in their respective markets.
From its roots formed in the construction and club management markets, Jonas Software's reach has grown extensively within the fitness, membership, hospitality, and industrial verticals.
Today, Jonas Software is proud to supply industry-leading enterprise management software and related services to more than 80,000 customers in over 30+ vertical markets.
envibe
Is a premium solution for large, multisite health and fitness clubs and leisure centres. With its sleek good looks and easy-to-use yet powerful functionality, Envibe will deliver valuable insights and help your team provide superior customer experiences for your members.
Gladstone Health & Leisure
The trusted solution for large to medium health clubs and leisure centres. A solid investment for your growing health club or leisure centre chain, Gladstone provides a powerful and flexible full service solution to support your business and drive your future growth.
Centaman
The affordable, complete solution for small to medium leisure and recreation facilities. Perfect for leisure centres desiring an innovative swim school program, Centaman leads the way with award-winning booking, memberships, point of sale and business analytics solutions, and more.
The Retention People
The leading provider of customer experience management software for the global health and fitness industry. A powerful, automated software solution, The Retention People helps health clubs and gyms boost member loyalty by delivering experiences that are relevant, helpful and personalised to each individual.
Nutrition Complete
The smart solution for clubs looking to create a new revenue stream and offer more value for members. Nutrition Complete is an intelligent, user-friendly software system that allows your team to build a personalised meal plan, including recipes and a shopping list for members in less than 15 minutes.
EZFacility
Fast, powerful and easy to use, EZFacility is an all-in-one web-based software solution that provides scheduling, management and membership software solutions for sports facilities, personal training studios, and health and fitness clubs.
Centaman Entrance Control
The expert in innovative security solutions. With more than 15 years of experience, Centaman Entrance Control specialises in matching corporate, government, leisure, attractions and retail businesses with the right security gates for their needs.
For more information on JonasLeisure's wide range of products and services go to www.jonasleisure.com.au
Also at:
Melbourne - Level 5, 530 Little Collins St, Melbourne VIC 3000
Auckland - Ground Floor, 101 Station Road, Penrose, Auckland