Forbes names Kyazoonga as the fastest-growing international online ticket provider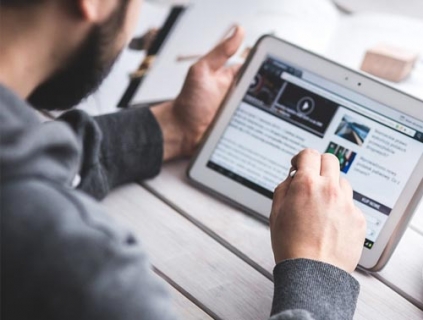 June 14, 2017
Global business magazine Forbes has reported that Indian-based online ticketing provider Kyazoonga "is aiming to overthrow Ticketmaster as (a) global (ticketing) leader", profiling the company and its Chief Executive and co-founder Neetu Bhatia.
Highlighting how the "online ticketing industry has been dominated by a small conglomerate of power players that offer ticketing services for events of every scale" the feature profiles Kyazoonga, from its founding in 2007 to its current standing as India's first and largest entertainment and sports ticketing company and its emergence as the fastest-growing international online ticket provider.
Spending years on Wall Street working as a former media and telecomm investment banker, Bhatia is credited with pioneering the entertainment and sports ticketing market in India. With nearly a decade of experience executing strategic advisory and financing, Bhatia's transactions include over US$40 billion for Time Warner, Google, Comcast, Cablevision, Verizon and AT&T.
Interviewing Bhatia (pictured below) about the vision behind her company, disruption in the online ticketing industry, and the challenges of competing globally in a changing market, Forbes asked:
Forbes: "With giants like StubHub and Ticketmaster already dominating the space- what void or opportunity inspired the idea for Kyazoonga?"
Neetu Bhatia: "The idea came to us during the summer of 2006 when we were visiting family back home in India. My brother Akash and I were looking for events to attend and realized there wasn't a central place to search, find and buy tickets for events in India.
"At the time, short of opening the morning newspaper, India had no other way of knowing what was playing and where or how to get there. Coming from finance and technology backgrounds, we knew that if we wanted to build a meaningful solution to fill this gap in India's consumer landscape, it would need to have a solid tech foundation. We decided to create a comprehensive platform to help meet local needs with the goal of expanding quickly to help upgrade the technology for the global events industry. Our mission since the outset has been to democratise access and make getting tickets simple for everyone, everywhere."
Forbes: "What were some of the challenges you faced getting your company off the ground?"
Neetu Bhatia: "India is an amazing place with a lot of regional diversity. That means every event, every venue, and every vertical has different needs and expectations. This kept us focused on creating a highly versatile platform that could adjust to meet individual client needs. Being an early entrant into the industry also means that there is no blueprint to follow, so it took a lot of communicating with initial clients, fast iteration and innovation to come up with a platform that offered real value.
"Those challenges have all helped shape and improve our service offerings so that we can provide value to both our clients and their fans. We can scale and customize to serve the needs of the smallest neighborhood event, to one with the size and complexity of the Olympics. We believe these challenges in our early markets have created a massive opportunity for us, as they've helped us to solve for scale and complexity that in turn have accelerated our global rollout. It is generally hard for most ticketing companies to service both ends of the ticketing spectrum."
Forbes: "What specifically gives your company a competitive advantage or has allowed continued growth for nearly a decade?"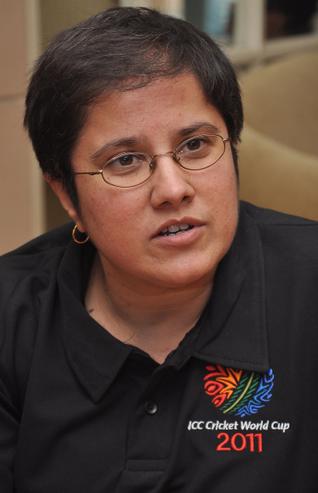 Neetu Bhatia: "Market share can be a deceptive number in the events industry. While there are several established players, most of them are very regionally focused. Also, the global events market is growing and is an entirely open field. Kyazoonga was founded on the principle of being able to innovate in diverse environments.
"As such, providing services in new regions is in our DNA.
"From the start, we have looked at our ticketing platform as a full-service events platform that can adapt to local needs, which many of our competitors struggle with. Instead of approaching events with a one-size-fits-all solution, we approach every event differently based on the many factors that make it unique. In doing so, we can secure contracts for major events and international competitions, because we have a track record of quick customization, scale and implementation. With our platform, we've leapfrogged some of the legacy systems of companies operating in more mature markets of the west, while others in emerging markets have yet to catch up."
Forbes: "You use smart technology to enhance the online search and purchase experience. How does your system work?"
Neetu Bhatia: "Our system is powered by sophisticated algorithms that allow for the management of the complete inventory through a central ticketing console, where one can make changes as per requirement without disrupting the live sales process while optimizing the demand-supply equation for an event.
"We have captured several frontiers in ticketing - ranging from online and mobile, to social and paperless. We have even introduced in-venue customer touch-points to facilitate upsells and deeper engagement with fans. We use big data analytics tools and predictive analytics to look for trends in customer behavior and buying patterns. Based on that data, we live cast the ticketing message to customers and potential customers."
Forbes: "Ticketing for large events involves many partnerships and transactions - What makes Kyazoonga a better B2B partner than competitors?"
Neetu Bhatia: "Ticketing is not just about selling a ticket to the customer, it's about selling an entire user experience. This is how we view ticketing, and to that end, we are not only a net revenue generator, but we are also about up-selling and realising additional related revenue streams for our clients.
"Our emphasis on full-service ticketing is one of the biggest ways that we can help brands increase revenue through events. When event attendees arrive and scan in at an event, we can easily recommend concessions and merchandising options based on their interests and location, which we have found increases their overall spending by significant margins."
Forbes: "How do you see Kyazoonga evolving and impacting the global ticketing industry within the next three to five years?"
Neetu Bhatia: "The introduction of real-time social media engagement and feedback has necessitated that ticketing systems also be real-time and accurately predict the status of demand and supply. As events grow, so does their level of complexity. Large format events involve hundreds of concurrent sessions that need forward ticket sales, access control integration, seat assignments, recycling, exchanges, real-time reporting, rendering of stadium fill-up process, and so forth.
"Traffic conditions for large events reach peaks that demand scalability of server and cloud infrastructure, accelerated content delivery networks, and the ability to sustain peak demand for limited inventory residing on the database. Kyazoonga continues to be at the forefront of solving for the layered needs of global large-scale events. We are expanding rapidly, partnering with more global events all the time. We want to keep expanding into new regions to provide people with a comprehensive events platform, to the extent that if there is a ticket to be sold anywhere in the world, it will be in our system and fans can both access and purchase it from us."
Click here to read the full article on the Forbes website.
Click here to contact Kyazoonga via their entry in the Australasian Leisure Management Supplier Directory.
26th May 2017 - INDIA'S LARGEST ONLINE TICKETING COMPANY ENTERS AUSTRALASIAN MARKET
11th April 2017 - VENUE MANAGEMENT ASSOCIATION LOOKS TO BIGGEST EVER CONGRESS
supplier directory
The Complete Guide to Leisure Industry Products & Services.
Intelligenz solutions provide integrated software for Wellness, Spa, Fitness, Leisure Centres, Recreation Activities, Resort and Restaurant Management.
read more
Maytronics is known throughout the world as the leading manufacturer and distributor of pool cleaners, primarily under the Dolphin Pool Cleaner brand. Dolphin is regarded as the premier robotic pool…
read more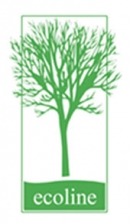 Ecoline is a highly experienced and skilled company that offers world-first technology in safety, protects the environment and provides a unique and challenging custom-made adventure and educational…
read more
The Calgym/Synergy group has had a long and proud history since 1976 as world leaders in the innovation, design and evolution of commercial strength and conditioning equipment. The Synergy group was…
read more
Activating skyscapes for tourism, art, leisure and living TouchCloud Global (TCg) is a highly specialised international consultancy, broker and principal, devoted solely to activating and energising…
read more
Talk To Us For Independent Advice & Specialised Services We're business people, not sales reps IP HUB is one of Australia's leading advisors on telecoms for both small businesses and…
read more

Pacific Attractions Pty Limited distributes a range of specialist products to amusement facilities, attractions, bowling centres, clubs, entertainment venue, events, FECs, theatres and theme parks.…
read more
From roll tickets, thermal tickets, wristbands and any other printed media, Kadok Press has been synonymous with delivering cost effective solutions to Australia and New Zealand markets for over 25…
read more
get listed with our suppliers directory
Get your business noticed in our targeted directory. Viewed by 10,000 industry professionals per week!
list your business