Myrtha Pools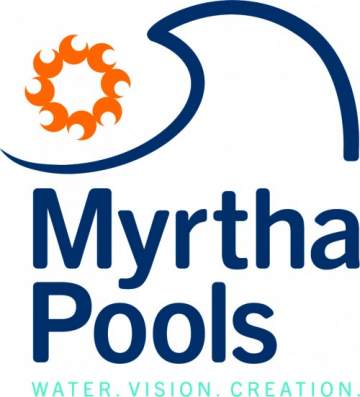 | | |
| --- | --- |
| | +61 (0)424 573 739 |
| | .(JavaScript must be enabled to view this email address) |
| | www.myrthapools.com |
About
Founded in 1961, Myrtha Pools® quickly became Italy's première swimming pool company, and has since grown into one of the world's leading swimming pool construction companies. Its global success is characterised by a '360 degree' coverage of the market with the company now designing and manufacturing most of the components used in a Myrtha pool and it's technical department can assist with the planning and design of the pools as well as providing supervisory assistance during the actual installation.
Described as "the most advanced technology in the swimming pool industry", Myrtha Pools® technology has been used in waterparks, wellness facilities, elite completion pools, and community aquatic centres in over 70 Countries around the world: from Iceland to Arabia, from Brazil to Japan, from United States to Australia; in all extremes of climatic and environmental conditions.
Myrtha Pool®'s exclusive technologies have been chosen for major international aquatic competitions including Olympic Games and World Swimming Championships.
The patented pre-engineered modular pool system, featuring laminated stainless steel panels and a buttress system, enables a Myrtha Pool structure to attain perfect waterproofing, as well as strength and sturdiness. As a result, Myrtha technology solves the many limitations of traditional reinforced concrete structures and ordinary prefabricated swimming pools.
In addition, given that Myrtha Pools are installed around the world, assessment of the technology by the United States Green Building Council Leadership in Energy and Environmental Design (LEED) green building certification system has shown that Myrtha Pools can significantly contribute to new aquatic facilities receiving recognition as 'Platinum Certified Projects'.
Contact for Australia and New Zealand on E: bruno.antoniol@myrthapools.com
In New Zealand Myrtha is also represented by:
Ian Coombes Swimming Pool Specialists on 03 348 2072, E: info@iancoombes.co.nz
Click here to view their listing in the Australasian Leisure Management Supplier Directory.
Lance Jacobs of Jacobs Construction on 027 444 6296, E: lg-jacobs@xtra.co.nz
10th February 2022 - MYRTHA POOLS ANNOUNCES NEW BUSINESS DEVELOPMENT MANAGER APPOINTMENT FOR AUSTRALIA AND NEW ZEALAND
12th April 2018 - MYRTHA POOLS REVEALS NEW BRANDING