WATERPLAY Solutions Corp
1800 180 955
.(JavaScript must be enabled to view this email address)
www.waterplay.com
805 Crowley Avenue
Kelowna BC V1Y 7G6
Canada
About
Whether your goal is increasing your centre's revenues or creating an engaging environment, why not add play to your project? If you're looking for stylish aquatic play features, kid-tested durability and suberb project support contact us today!
Waterplayers CARE - about our kids, about our communities, about our colleagues and about our customers.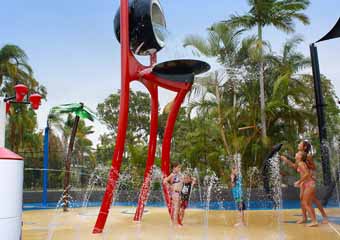 Four simple but key values are at the heart of everything we do:
Commitment - Good enough is not an option. We are remarkable people that take pride in our work and the exceptional quality and service we deliver.
Attitude - We believe that with a positive, fun and energetic attitude, anything is possible.
Respect - Teamwork is critical to our success. We work together to help each other, sharing in our successes and our mistakes.
Equality - Everyone's contribution and ideas are valued. Titles are not reflective of worth.
Image of Shipwreck Shores Water Play Area, Treasure Island Resort and Holiday Park, Gold Coast.