Polin Waterparks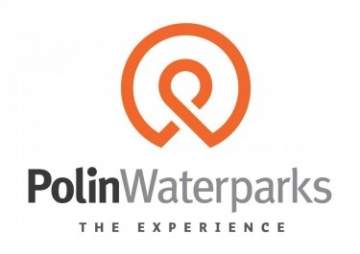 +90 (262) 656 64 67 (pbx)
.(JavaScript must be enabled to view this email address)
www.polin.com.tr
1495/2 Sok. No: 1 41400
Istasyon Mah
Gebze Kocaeli
Turkey
About
Polin was founded in Istanbul in 1976, and has since grown into a leading company in the waterparks industry. Today Polin is one of the world leaders in the design, production, and installation of waterparks, waterslides & water play attractions. 2500 waterpark projects in more than 90 countries around the world have been completed by Polin, and Polin is the biggest waterslide supplier in Eurasia. Working with a wide variety of clients has helped Polin reach several milestones; including installing the first waterparks of many countries and many other award winning rides at parks with world-renowned reputations. Polin offers the industry's widest range of products, including signature rides such as the patented King Cobra, Magic Spheres, Spheres, Magi Cone and Space Shuttle.
Polin is the pioneer in the advancement and application of closed-molded manufacturing technology in waterslide development. First implemented in 2006, 100% of Polin's annual fiberglass production has been converted to resin transfer molding (RTM), and meets the industry's highest standards. Polin offers both bowl rides and family rides featuring RTM techniques. Polin also offers its unique and patented Natural Light Effect technology, Special Pattern Effects technology in RTM and translucent RTM waterslides. Polin is an ISO9001 certificate holder by TUV Germany since 2003, all Polin slides conform to European norms, all steel parts conform to international DIN standards, all designs conform to ASTM practices, and Polin is also CSEI approved for projects in China. Polin is the only waterslide company that holds a quality certificate for all of its waterslides by TUV, and was the 2012 Export Winner of Turkey in the SMSE Category. Polin has a high plant capacity with production in three existing plants in Turkey. Our 4th facility is just open. Polin's team totals 500 people, with five offices throughout the world.
Polin is committed to providing the best-quality product and service by investing in continuous research and development. The company plans to further expand its L-RTM line while introducing new signature rides and innovations.
Learn more on Polin Waterpark's waterslide manufacturing technologies through the YouTube video below.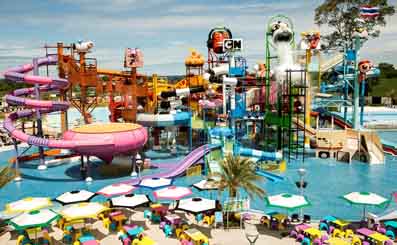 Image shows a Polin installation at the Cartoon Network Amazone waterpark in Thailand.