METRA Australia
1300 638 722
.(JavaScript must be enabled to view this email address)
www.metraaus.com
9/189B South Centre Road
Tullamarine VIC 3043
AUS
About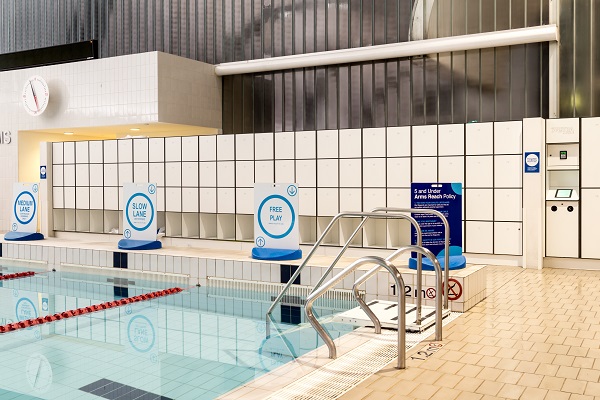 With industry leading solutions in design and durability you can improve your facilities with our access control operations, payment systems and flexible personal locker storage solutions. Your members, staff, guests, and visitors can enjoy a seamless and enhanced experience.
Our patented hardwired (no batteries) METRA electronic lock is built to work consistently and reliably in challenging cold and hot/humid weather environments. RFID technology offers seamless access management and improves on-site security such as facility entry and open/closing of personal locker storage. Patrons, members and staff can use RFID smartcards, wristbands, barcodes, fobs and more. This technology has reshaped convenience and guest experience with faster, automated processes and simplification of manual procedures, along with instant application data and analytics for the facilities.
To meet the needs of the world moving towards a cashless society, METRA Australia have designed a solution where users are able to purchase lockers directly at the locker bank. 'Self-serve' is widely popular and customers are wanting to solve their own problems in their own time. METRA Kiosk is self-serve and now includes a cashless payment option. This removes the inconvenience for customers having to return to the front desk, their hands full, wait in a line to receive a ticket or wristband, and return to their locker.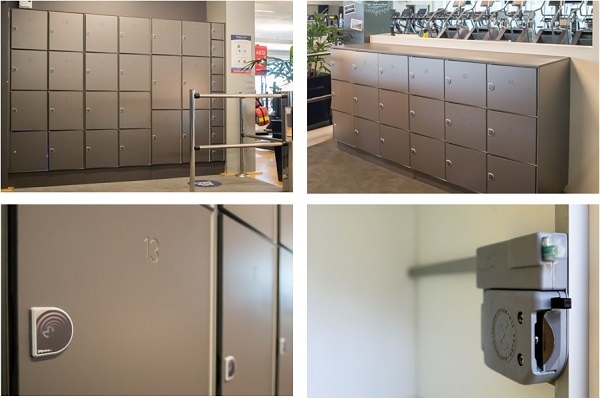 High-Pressure Laminate (HPL) Lockers
We are the only company in Australia with locker units made from High-Pressure Laminate (HPL). This material offers water and corrosion-resistant properties, robust security and damage resistance, no ABS edging – backed with a 10-year warranty. The improved structural stability means we can tailor the configurations to suit vertical and horizontal space requirements. Choose from our extensive range of colours to provide a look and style to suit your facility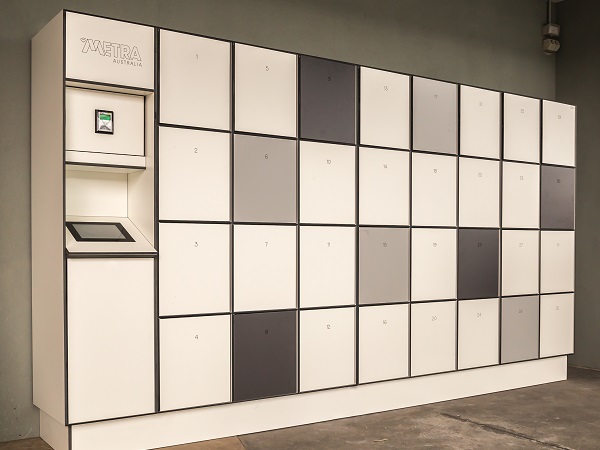 Management System Integration
Our smart locker solution seamlessly connects with facility systems and software. We can be interconnected with any existing access control or other facility system in your smart building via the use of a RESTFUL API.
If your company is using a mobile app for their access control system, the app can also be used as a locker key for your smart locker.
If your company is using a custom workplace app, from which employees can book a meeting room and similar, the app can also be used to manage your individual locker.
If the building is using a custom facility management software, the management of your smart lockers can be added to the same software, to enable a user-friendly central locker administration.
Our customers include aquatic centres, gyms and fitness clubs, hot spas, hotels, sport and recreation facilities, major venues, water and theme parks as well as mass transit, government and corporate environments.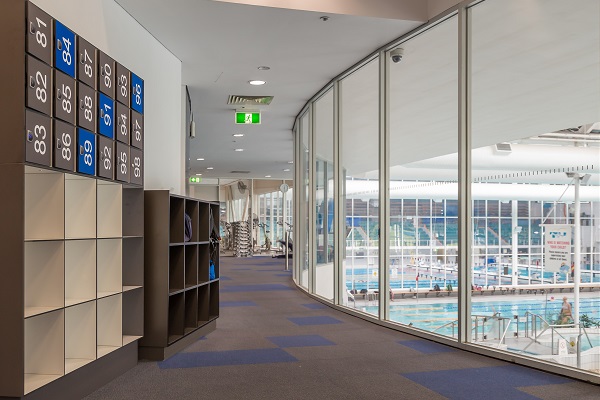 Click here to download our Corporate Brochure.
Contact METRA Australia today for more information of our tailored solutions.