Felton Industries

| | |
| --- | --- |
| | 1800 834 016 |
| | .(JavaScript must be enabled to view this email address) |
| | www.felton.net.au |
About
Felton Industries is Australia's leading designer, manufacturer and supplier of quality outdoor furniture and has been supplying premium seating solutions for all sporting, commercial, community and educational environments across Australia for more than 20 years. We have the experience and commitment required to create products that deliver comfort and versatility while being able to withstand the harshest extremes of our climate.
Felton Industries has grown to become the leading provider of premium outdoor furniture in Australia. Using only premium Australian aluminium, we design and manufacture innovative, outdoor furniture that perfectly blends function with style.
We are an approved Local Government Procurement Suppliers in NSW, WA, QLD, SA and Northern Territory.

As an Australian-owned family business, we are committed to delivering the highest standards of customer service and quality workmanship.
Our commitment to quality

Felton Industries has achieved ISO 9001:2015, the international standard for quality assurance. Certification to this standard involves an independent assessment of products and processes to ensure that we fully understand what our customers want and are delivering those requirements efficiently.
We thrive on a culture of continuous improvement and are committed to the ongoing development of new products. A key focus is to ensure that we exceed the needs of every customer.
All Felton Industries products are designed, tested and made in Australia with A-Grade materials to Australian standards. Our premium aluminium furniture will not crack, rust, stain, rot or splinter. With patented safety features, innovative design, vandal resistant toughness and a 7-Year warranty, our comprehensive product portfolio sets the standard in outdoor furniture.
Certified Australian made and owned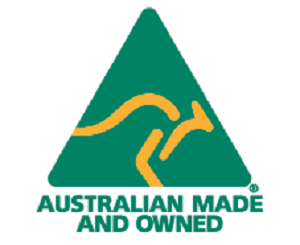 From its origin Felton Industries had a strong mission; to provide the highest quality Australian products and to support Australian communities. In 2003 Peter Wiggins, founder and owner of Felton Industries, relocated his aspiring business from Sydney to rural NSW Australia with a vision of supporting and sharing prosperity with future generations in regional NSW. With the head office and manufacturing in Condobolin, Peter grew his family-owned business to offer employment, stability and assistance to the local community.
From its humble beginnings, Felton Industries is now the leading provider of premium outdoor furniture to government, businesses, sporting clubs, associations, schools and many more in Australia using only premium Australian aluminium. As we continue to grow and develop our mission remains as true and important as it was on day one. Proudly Australian made and owned.
The Felton Advantage
Benchmark Engineering - With design and manufacturing standards that raise the industry benchmark, Felton Industries leads the way in premium, outdoor furniture.
Premium materials - Manufactured from premium, structurally rated, Australian aluminium, Felton outdoor furniture is proudly Australian made.
20% more aluminium - With up to 20% more aluminium than competitive products, Felton outdoor furniture is stronger, safer and more durable.
7-year warranty - Felton outdoor furniture comes with the reassurance of a 7-year warranty on materials and labour. You can be completely confident in our products, because we are.
Low maintenance - Premium materials and benchmark engineering mean our products require a minimum of maintenance and will perform at their best for many, many years.
Product Portfolio
Grandstands
Felton Industries has a range of Australian made grandstands, bleachers and spectator seating to suit any sports ground or venue and we can work with you to customise our designs to suit your needs.
Our range of outdoor spectator seating is a firm favourite at showgrounds, swimming pools, football and rugby pitches at schools and sports clubs and many other outdoor venues Australia wide. Robust, easy-to-install and designed to the highest Australian safety standards and regulations.
NEW! Introducing our Elite Portable Grandstand full of premium features including outstanding portability and raised height for uninterrupted sight lines and superior views!
Click here to browse our range of spectator seating.
Bench Seating
At Felton Industries we pride ourselves in providing a range of high quality robust, comfortable outdoor bench seats for you to choose from. We offer a wide range of 7 different types of outdoor benches suited for all needs Australia wide.
Our range of outdoor bench seating includes Free Standing bench seats, Above Ground bench seats and Inground bench seats available in 2, 3 and 4 metre lengths with or without backrests. We also offer customised bench seating if your organisation has specific requirements in addition to our existing range.
Click here to browse our range of Bench Seating.
Gym & Change Room Furniture
In the moist environment of a change room, our aluminium gym and change room seating comes into its own. Its sturdy anodised aluminium construction won't rust or warp making it easy to clean and infinitely hard wearing.
Our change room furniture is suitable for all facilities including club houses, swimming pools, schools, gyms and businesses. Our practical bench seating is a fantastic option against walls and our combo furniture makes perfect use of space as central island benching and hooks.
Click here to browse our range of Change Room Furniture.
Tables & Chairs
Felton's range of outdoor tables and chairs promote interaction for everyone whether they are located in park, sports club, community organisation or anywhere else. No matter how large or small an area, there's an easy-to-clean modern designed aluminium outdoor setting to suit.
Our disabled settings are wheelchair friendly and we are happy to discuss custom requirements. All our outdoor aluminium tables and outdoor aluminium chairs are Australian-made to the highest safety standards and with 20% more aluminium offering increased strength, durability and quality.
Click here to browse our range of Tables and Chairs Settings
Shelters
Felton's range of shelters and sheltered park settings provide protection from the elements while embodying sleek modern design.
At Felton we offer a wide range of different outdoor shelter solutions, from shaded shelters designed for waiting areas, through to comfortable modular bus shelters to help encourage people to use public transport. We work with local councils, leisure facilities, sports clubs, schools and more across the country, wherever an uncompromising eye for quality and affordability is needed.
Perfect for creating shaded seating in playgrounds or picnic areas, or as lunch tables and break out zones for outdoor areas.
Click here to browse our range of Sheltered Settings.
Timber & Recycled Range
Recycled outdoor furniture is a great ecofriendly alternative to create seating in resorts, parks, schools, community spaces and more. Felton's peak street furniture is made in Australia from 100% recycled plastic and timber composite and retains a timber-like appearance to improve the aesthetics of parks. It is durable, attractive and versatile and complements existing classic timber picnic tables and timber bench seating and outdoor furniture.
Timber and Recycled outdoor furniture are an environmentally friendly alternative to develop outdoor spaces and are perfect for any outdoor area.
Click here to browse our range of Timber and Recycled Seating.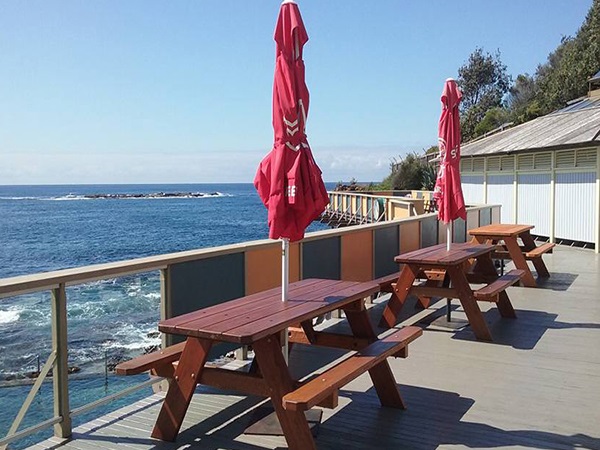 Bike Stands & Bag Racks
Strong, sturdy and built to last! Clean lines and the modern look of aluminium make Felton Industries' range of bike stands, scooter racks and bag racks the perfect addition to sports grounds, parks and so many more. With no rusting or warping from excessive heat, they retain their sleek looks and are a practical, hard-wearing choice. Adding a bike stand or scooter rack is a great way to encourage an alternative form of transport to your venue. Bag racks are vital for keeping any environment clear from clutter and trip hazards.
Click here to browse our range of Bike Stands and Bag Racks.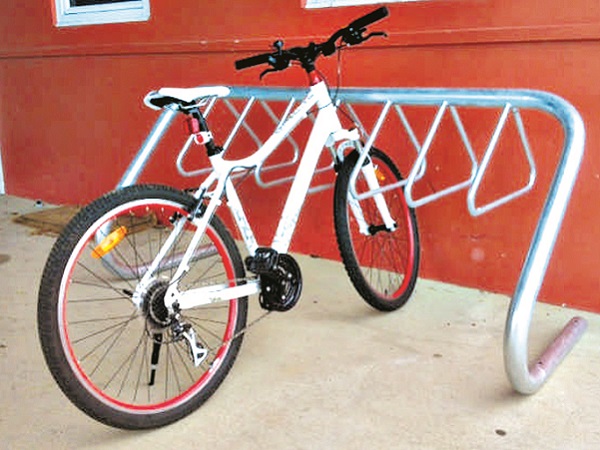 Bins & Bin Surrounds
Outdoor spaces are that much more enjoyable when they are rubbish free. Felton's range of bins and bin surrounds offer the perfect solution for separating recycling and reducing the access of vermin and birds. Robust, practical and vandal resistant, our range of bins and bin surrounds promote hygiene and keeping Australia beautiful.
Click here to browse our range of Bins and Bin Surrounds.
All Felton products can be customised to suit your specific needs. Simply call our friendly team of experts to discuss your requirements 1800 834 016.
Leading outdoor furniture manufacturer and supplier Felton Industries has announced that its Ribbon Range of street and park furniture has been named as a winner at the 2023 Australian…
read more
Felton Industries have launched their 2022 Product Catalogue featuring an array of new designs and innovative products. As a leading manufacturer and supplier of Australian-made premium…
read more