AlphaFit

07 5574 4975
.(JavaScript must be enabled to view this email address)
www.alphafit.com.au
60 Export Drive
Molendinar Queensland 4214
AUS
Brands
AlphaFit - Assault Fitness - Concept2 - Dynamax - Hybrid Athletics - Reeva - Rehband - SKLZ - Therabody - TRX
About
AUSTRALIAN MADE. FIT FOR PURPOSE.
AlphaFit is a 100% Australian owned family company manufacturing gear specifically for the strength and conditioning, functional fitness and high-performance community. Based on the Gold Coast, we pride ourselves on being the biggest and most reputable supplier of Australian made gym equipment to the national and international fitness industry.
All of our steel equipment is 100% designed and manufactured here in Australia, enabling us to provide an unbeatable level of customisation and quality. AlphaFit's mission is to build consistently high quality equipment with no compromise in design or manufacturing, and to provide a premium product that will outlast the market.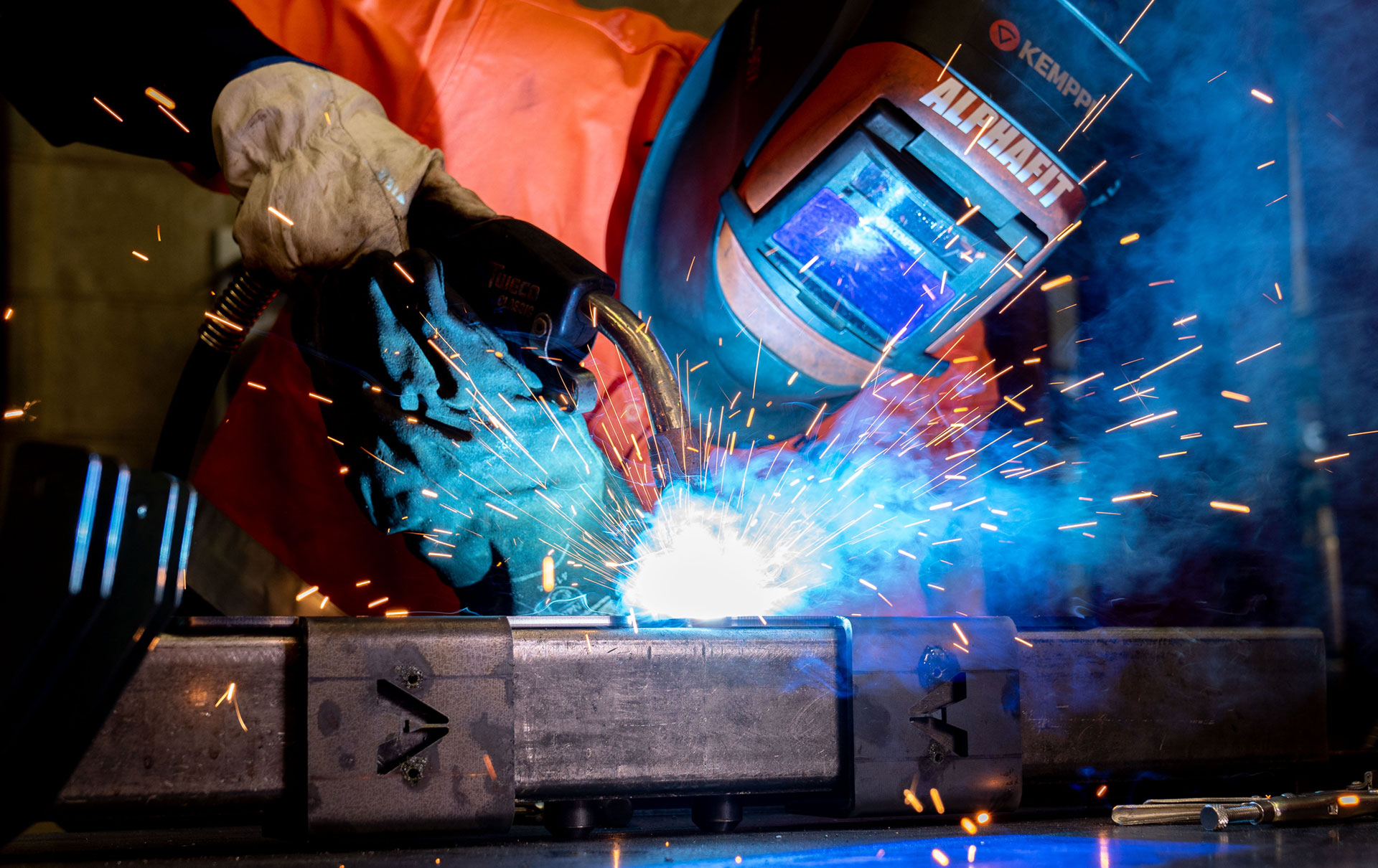 PREMIUM STRENGTH & CONDITIONING SUPPLIER
Strength training is not just for elite athletes, it is the cornerstone of any effective training program, delivering benefits such as increased muscle tone, joint protection, increased flexibility and balance, and health and weight management. AlphaFit has worked with functional fitness affiliates, school development programs, professional sports teams and commercial trainers to develop an extensive range of specialty strength equipment that meets the markets needs including the GHD, Pull Bench, Dual Pendulum Reverse Hyper and more.
Click here to view our ever expanding range of Specialty Strength and Conditioning Equipment
ALPHAFIT EMPOWERS US TO PUT 100% IN TO OUR TRAINING ON AND OFF THE FIELD
"When it comes to strength equipment required to train professional athletes to perform in the sporting arena the three things that first come to my mind is quality, specificity and safety. These are the key pillars of why we, Geelong Football Club chose AlphaFit as our main equipment supplier for our performance centre. The Australian made equipment is for mine the most superior on the market, in quality, design and functionality.
The team at AlphaFit are always 100% open to listening to the requirements of our individual athletes to develop specialty equipment in order to ensure all needs are met to enhance on-field performance. AlphaFit empowers us to put 100% in to our training on and off the field."
Chris Dennis - Strength & Speed Coordinator
Geelong Cats Football Club
CUSTOM BRANDED EQUIPMENT FOR COMMERCIAL GYMS
AlphaFit can help your personalise a range of equipment including your bumper plates by adding customised colours, logos or print. Elevate your setup with branded equipment that leaves a lasting impression. Personalise your space further and create a truly professional look for your brand by adding your logo or special features with customised laser cut steel branding. From uprights and braces to benches and sleds, the sky is the limit!
When ordering Australian made steel equipment, choose any of the 12 colours in our unique powder coat finish and add no additional time or cost to your order. Searching for something extra special? Chat with our team about selecting a custom colour to match your fitout to your branding exactly. No hassle. Stand out results.
Click here to learn more about our custom equipment capabilities.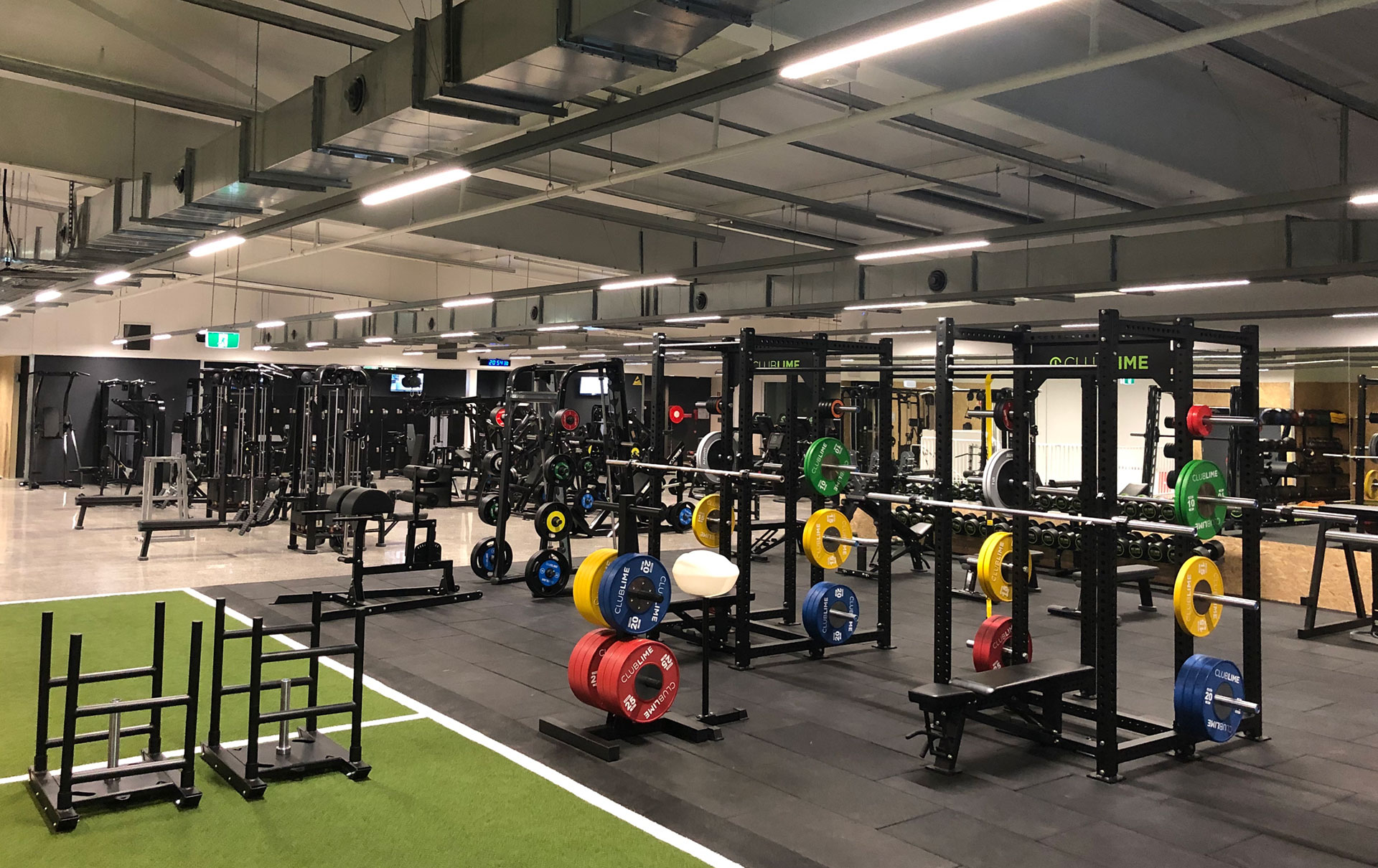 OUR MEMBERS ABSOLUTELY LOVE THE CUSTOM BRANDED EQUIPMENT
"As we continue to expand our clubs it is our priority to ensure our members experience the best from the moment they step foot into one of our sites. Combining high quality equipment with useable space, variety in equipment, technology and an amazing atmosphere is a recipe for success in our eyes. Not only are we extremely happy with the fitout, equipment, the look and feel of the club from AlphaFit, so are our members, which is what it is all about.
We have utilised AlphaFit's equipment again in this site at Anu, and gone one step further via having more branded equipment and adding a few new options for our members. We now have custom branded Bumper Plates, PU Weight Plates, Dumbbells (Hex and PU) Kettlebells, Cells, Fixed Barbells and even our J-Hooks - all of which our members absolutely love. The ability to have branded gear was important for us, firstly the look and feel from the moment you walk in, but also assisting with our online exposure through various social media platforms."
Matthew Eikenhout - Personal Training Manager
Gymmy Personal Training & Club Lime Gyms
View AlphaFit's Commercial Franchise Gym Fitout for Club Lime (Anu)
SCHOOL, COLLEGE AND UNIVERSTIY FITOUT SPECIALISTS
We are passionate in helping design and implement your school's dream gym, every step of the way. Regardless of the age of your pupils or the size of your education institution, AlphaFit is able to meet the expectations and needs of your students, teachers, coaches and parents. We pride ourselves on being the best - not only through our premium equipment - but also in our customer service and industry expertise.
Click here to view some of our recent school, college and university gym fitouts.
WE COULDN'T BE HAPPIER WITH THE FITOUT IN THE NEW TRAINING FACILITY
"In late 2017, The Southport School decided to update its Strength and Conditioning Centre. In conjunction with Jamie and the team from AlphaFit we were able to effectively outfit the new facility with high quality and durable equipment. Throughout the process, the AlphaFit team were efficient and maintained their installation times without delay. From the initial consultation to full installation and delivery, the AlphaFit team displayed friendliness and professionalism. We couldn't be happier with the fitout in the new training facility."
Damian Mednis - Director of Athletic Performance and Director of Track and Field
The Southport School, Gold Coast
View AlphaFit's High Performance School Gym Fitout for The Southport School
SIGN UP FOR INDUSTRY PASS & GET REWARDED INSTANTLY

We think that no-fuss business should be rewarded and have introduced Industry Pass, AlphaFit's partnership program available exclusively to fitness industry professionals, defence force and emergency service providers. As an experienced fitness professional, you will often know exactly what you are looking for and are ready to order straight from our website when the time comes to upgrade or update your equipment. As such, each time you place your order online using an Industry Pass account you will receive a range of benefits including exclusive discounts and rewards only available to eligible members.
Discount on all full priced products*
Credit for every dollar spent on gear and equipment**
Exclusive member only deals
First to know new equipment releases
Apply Now at alphafit.com.au/industry-pass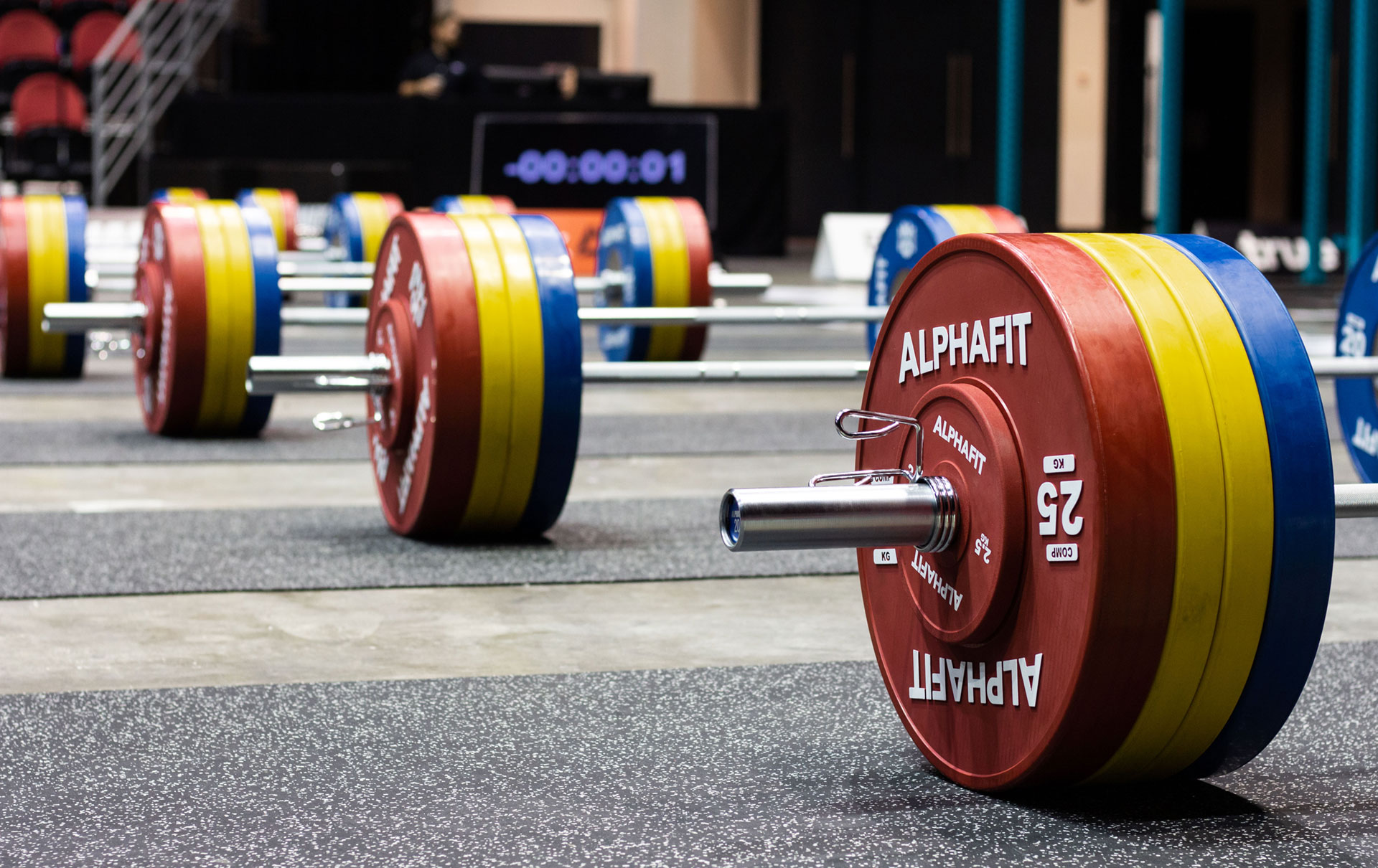 ALL THE GEAR YOU NEED TO HAVE FUN, FIRE UP & TRAIN HARD
AlphaFit listens to the fitness community to develop new or improved products that are second to none in quality, design innovation and functionality. We are always happy to talk to new or existing customers about their training needs. AlphaFit are your turn-key solution.
Come and see Australia's most popular premium strength and conditioning supplier at our Head Office located on the Gold Coast. Our friendly team have years of experience in the fitness industry and will provide you with expert training advice so you can make the right choice for your space and budget. Get in touch.