AlphaFit
07 5574 4975
.(JavaScript must be enabled to view this email address)
www.alphafit.com.au
34 Industrial Avenue
Molendinar Queensland 4214
AUS
About
AUSTRALIAN MADE. FIT FOR PURPOSE.
Based on the Gold Coast, AlphaFit is a leading manufacturer and supplier of Australian gym equipment specifically for the commercial, strength and conditioning, functional fitness, and high-performance communities. We have built our reputation on a range of 100% Australian made fitness equipment that exemplifies everything AlphaFit stands for—premium, customisable, modular designs boasting unrivalled attention to detail and quality.
The philosophy behind our business is simple: to consistently deliver high quality innovative Australian made fitness equipment that is Fit For Purpose. In the past two years, AlphaFit has launched several first-to-market Australian made products including our Core Cable Machines, Rig Attached Hip Thruster, Core Benches, Revolving Vertical Fixed Barbell Storage Rack, Core Belt Squat and Core Smith Machines. Our commitment to innovation has led our company to successfully register various patent-pending products—implemented across our product range to deliver best-in-class functionality and design. We pride ourselves on our people, with skilled staff who draw on their training and years of experience to help us consistently deliver exceptional products and excellent customer service.
Today, AlphaFit is still a proud family-owned and operated Australian business and has made a name for itself as the biggest and most reputable supplier within the local fitness industry. Our passion and vision drive us to manufacture superior equipment that sets new benchmarks in design and functionality.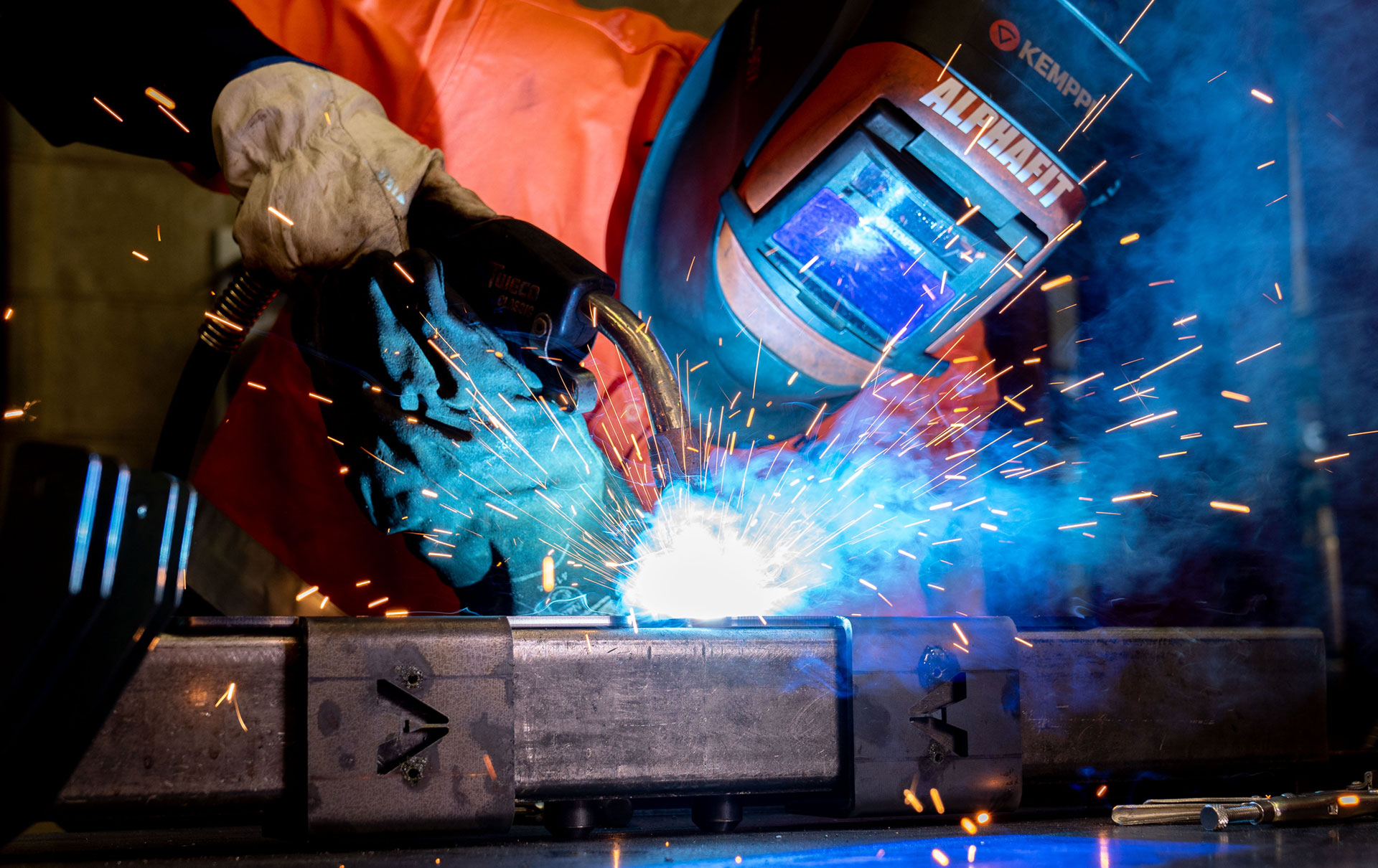 PREMIUM STRENGTH & CONDITIONING SUPPLIER
Strength training is not just for elite athletes, it is the cornerstone of any effective training program, delivering benefits such as increased muscle tone, joint protection, increased flexibility and balance, and health and weight management. AlphaFit has worked with functional fitness affiliates, school development programs, professional sports teams and commercial trainers to develop an extensive range of specialty strength equipment that meets the needs of the market including the GHD, Pull Bench, Dual Pendulum Reverse Hyper and more.
Click here to view our ever-expanding range of Specialty Strength and Conditioning Equipment.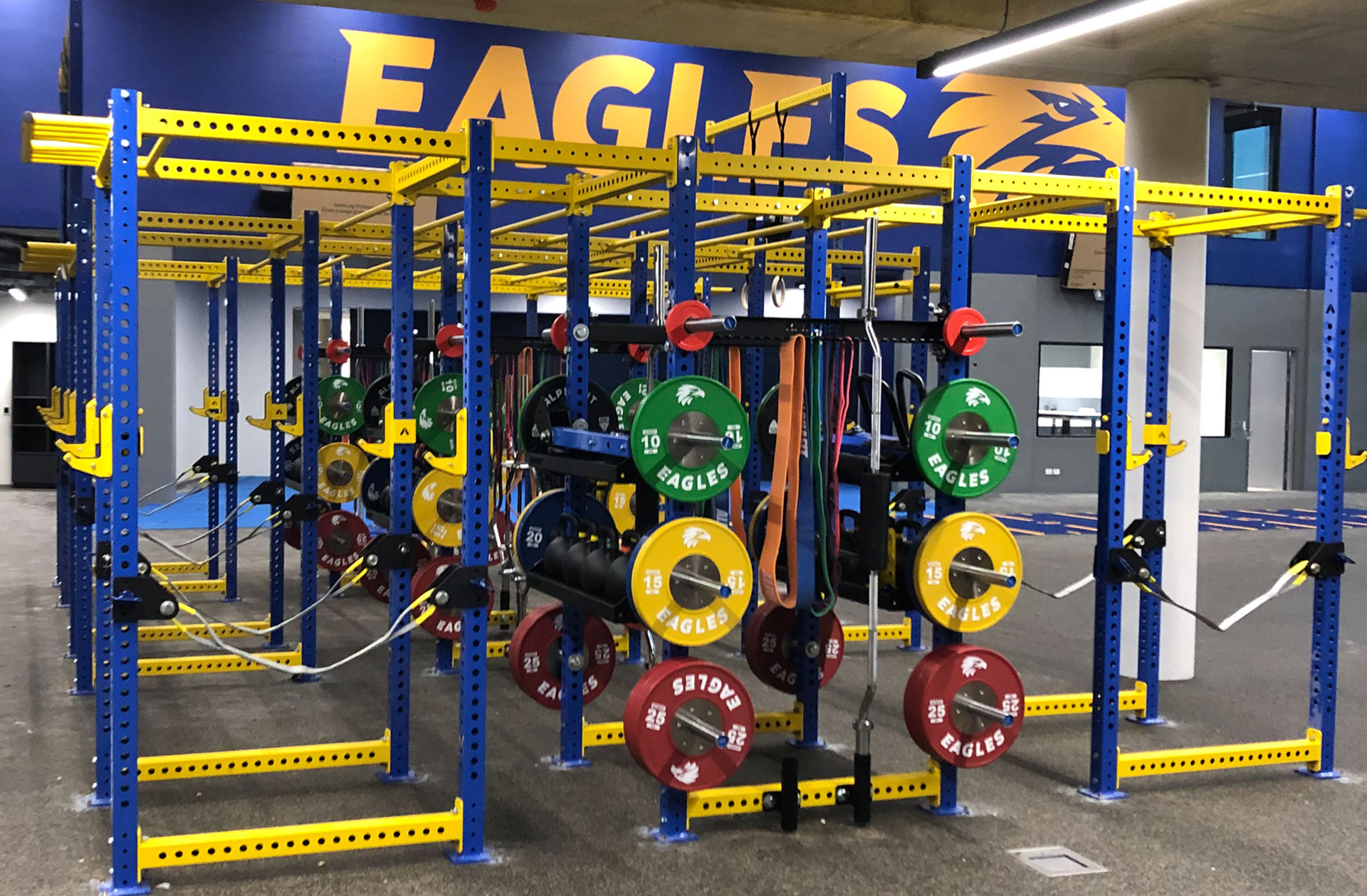 ALPHAFIT WERE ABLE TO CUSTOMISE OUR EQUIPMENT TO WHAT WE NEEDED
"The team at AlphaFit did a fantastic job fitting out our new gymnasium. We had some very specific requirements in order to provide the flexibility we desired and AlphaFit's ability to listen to our needs and understand the nature of the high-performance environment was an important factor in the final result. As all steel equipment is made in Australia, they were able to customise the equipment to best serve our AFL and AFLW athletes. Our coaches and athletes are extremely happy with the end result.
Jordan Stares - Strength & Conditioning Coach
West Coast Eagles Football Club
View AlphaFit's Elite Sports Club Fitout for West Coast Eagles
CUSTOM BRANDED EQUIPMENT FOR COMMERCIAL GYMS
AlphaFit can help you personalise a range of equipment including your bumper plates by adding customised colours, logos or print. Elevate your setup with branded equipment that leaves a lasting impression. Personalise your space further and create a truly professional look for your brand by adding your logo or special features with customised laser cut steel branding. From uprights and braces to benches and sleds, the sky is the limit!
When ordering Australian made steel equipment, choose any of the 13 colours in our unique powder coat finish and add no additional time or cost to your order. Searching for something extra special? Chat with our team about selecting a custom colour to match your fitout to your branding exactly. No hassle. Stand out results.
Click here to learn more about our custom equipment capabilities.
OUR MEMBERS ABSOLUTELY LOVE THE CUSTOM BRANDED EQUIPMENT
The main feature of World Gym Ashmore's strength room is an AlphaFit Multi Station, custom-designed in consultation to specifically maximise the number of members training within the space at once. With weight stacks boasting up to 150kg of load, this Multi Station combines multiple cable stations including Core High Low Towers, Core High Pulley Towers, Core Low Row Towers, Core Lat Pull Towers and Core Lat Pull Low Row Towers. These towers are connected via AlphaFit's Core Columns and Core Multi Grip Chin Up Bridge to create one beast of a machine.
World Gym Ashmore
View AlphaFit's Commercial Franchise Gym Fitout for World Gym Ashmore
SCHOOL, COLLEGE AND UNIVERSITY FITOUT SPECIALISTS
We are passionate about helping you design and implement your school's dream gym, every step of the way. Regardless of the age of your pupils or the size of your education institution, AlphaFit is able to meet the expectations and needs of your students, teachers, coaches and parents. We pride ourselves on being the best - not only through our premium equipment - but also in our customer service and industry expertise.
Click here to view some of our recent school, college and university gym fitouts.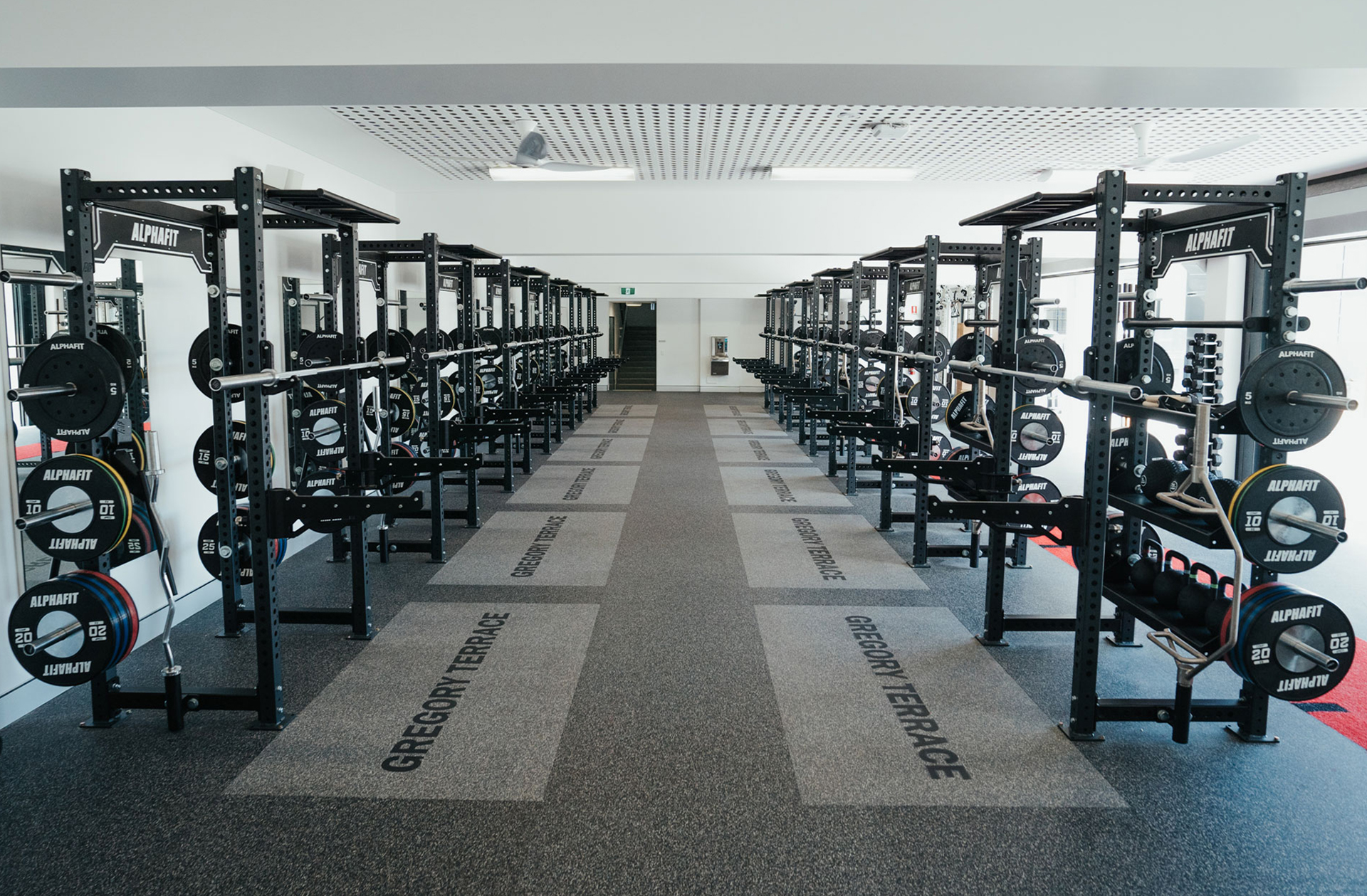 WE HIGHLY RECOMMEND ALPHAFIT TO ANY SCHOOL OR GYM LOOKING FOR ONLY THE BEST
"We came to AlphaFit knowing their reputation for creating high quality, Australian made gym equipment that would able to handle the volume of use required at our school. With multiple high-level sports performance programs we were looking to fitout our facility with exceptional, world-class gear. When it came to upgrading our facility in late 2021 we approached AlphaFit to assist in the layout and design of the space, ensuring a focus on strength and conditioning pieces. As we went back and forth on configurations and equipment selection, and right through to delivery and install, the service throughout the process was fantastic. Our students, coaches and staff are proud to have access to such a stand out facility. We highly recommend AlphaFit to any school or gym looking for only the best."
Mark Chisholm - Director of Athletic Development
The Southport School, Gold Coast
View AlphaFit's High Performance School Gym Fitout for St Joseph's College, Gregory Terrace
SIGN UP FOR INDUSTRY PASS & GET REWARDED INSTANTLY

We think that no-fuss business should be rewarded and have introduced Industry Pass, AlphaFit's partnership program available exclusively to fitness industry professionals, defence force and emergency service providers. As an experienced fitness professional, you will often know exactly what you are looking for and are ready to order straight from our website when the time comes to upgrade or update your equipment. As such, each time you place your order online using an Industry Pass account you will receive a range of benefits including exclusive discounts and rewards only available to eligible members.
Discount on all full priced products*
Credit for every dollar spent on gear and equipment**
Exclusive member only deals
First to know new equipment releases
Apply Now at alphafit.com.au/industry-pass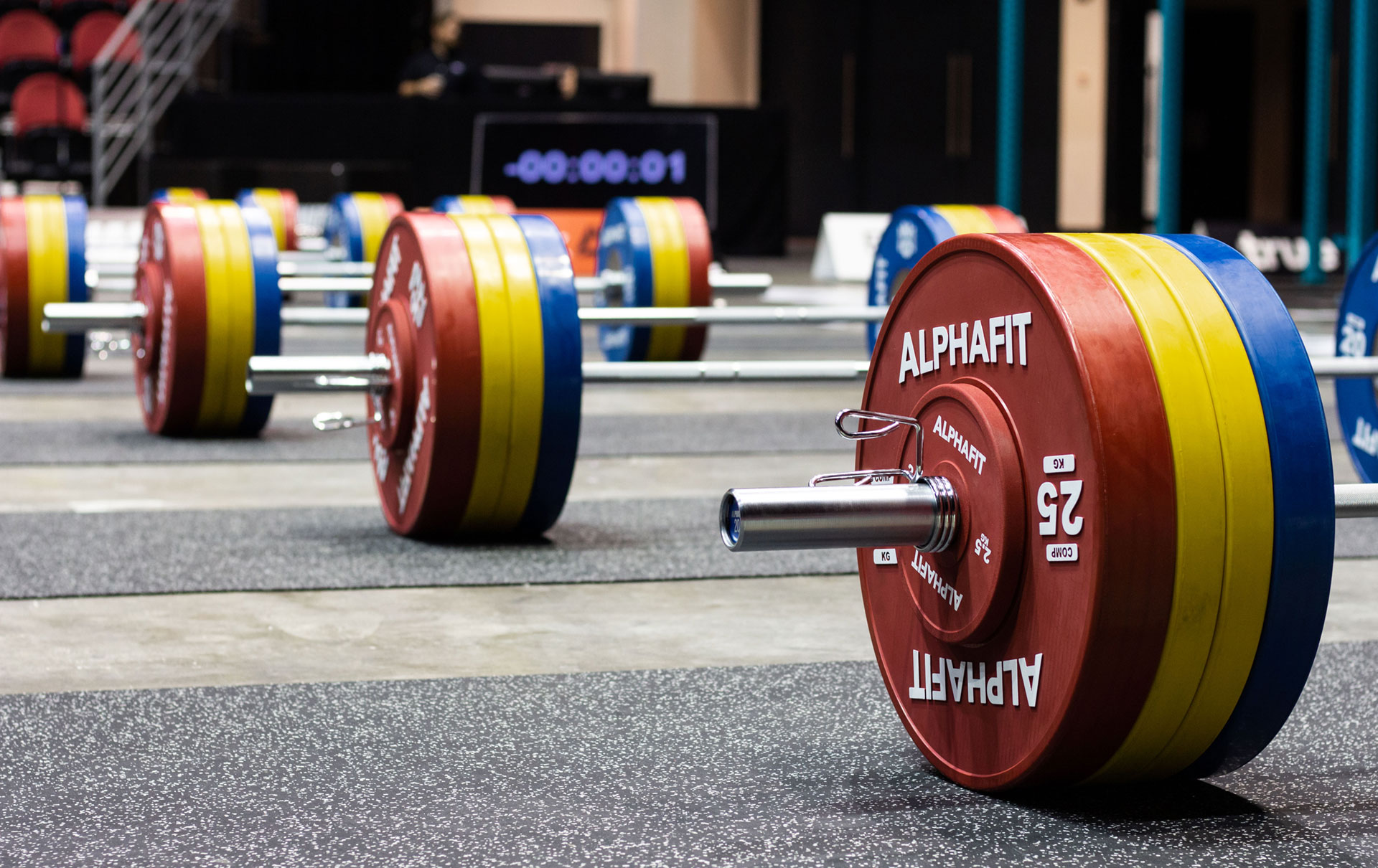 ALL THE GEAR YOU NEED TO HAVE FUN, FIRE UP & TRAIN HARD
AlphaFit listens to the fitness community to develop new or improved products that are second to none in quality, design innovation and functionality. We are always happy to talk to new or existing customers about their training needs. AlphaFit are your turn-key solution.
Come and see Australia's most popular premium strength and conditioning supplier at our Head Office located on the Gold Coast. Our friendly team have years of experience in the fitness industry and will provide you with expert training advice so you can make the right choice for your space and budget. Get in touch.
Follow us on our social networks