Abel Sports
1300 193 714
.(JavaScript must be enabled to view this email address)
www.abelsports.com.au
27 Endeavour Way
Sunshine West VIC 3020
Australia
About
INTRODUCTION
Abel Sports is Australia's leading manufacturer and suppliers of Goal Posts, sports ground safety netting systems and coaches boxes for Stadiums ,Sports Clubs, Councils and Schools.
GOAL POSTS
Goal posts for all codes AFL, Soccer, Rugby League and Union are custom made in Abel purpose built premises located at Sunshine West Victoria.
SPORTS GROUNDS SAFETY NETTING SYSTEMS
Abel supplies and installs both temporary and permanent Safety Barrier Net Systems to suit various codes and Stadiums.
Temporary Netting systems are supported by aluminum poles, where as permanent netting systems use steel poles.
CAMERA POLES
Abel also has extensive experience supplying and installing Camera Poles that are engineered to reduce vibration that may affect video quality.
ONSITE GOAL POST STORAGE SYSTEMS
Allows safe storage of goal post adjacent to sports grounds.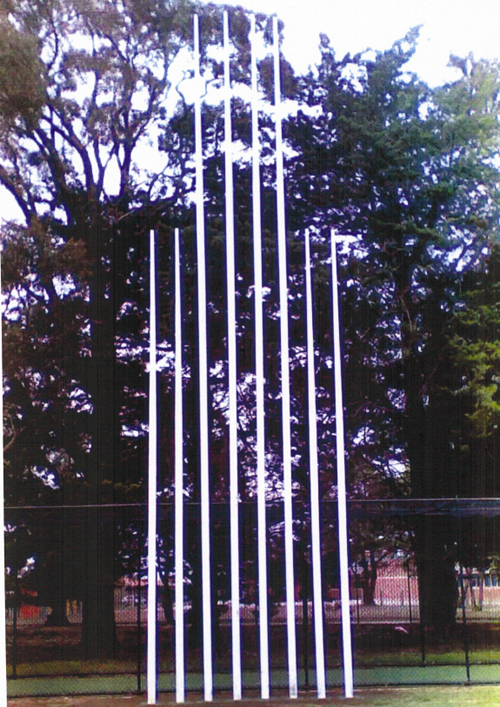 Avoids transporting of lengthy dangerous loads to Depots.
COACHES BOXES
Abel also supplies Coaches Boxes/Team Shelters that are designed to stand the rigors of open ground unsupervised locations.
They come in various lengths and seating capacities.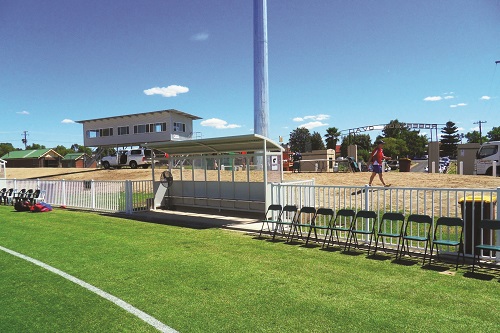 Either with steel mesh sides or polycarbonate windows and various colour options.
PROFESSIONAL INSTALLERS
Abel has its own team of professional installers. Abel installers have extensive experience working on major stadiums, council sports grounds and schools etc.
ABEL GUARANTEE
Abel guarantees their manufactured equipment and also the quality of their installers.
ENGINEERS COMPUTATIONS
For major projects Abel requests that a Geotechnical Report is provided so that Abel's engineers can supply Engineers Computations and Drawings for both the structure of the posts and the depth of the footings.
RECENT PROJECTS
• Perth Optus Stadium (Brookfield/HG Turf)
• Ivanhoe Grammar (Evergreen Turf)
• St Kevin's College (2 Construct)
• Elsternwick Park Oval (Bayside CC/Hume Turf)