Melbourne Sports and Aquatic Centre expands healthy food options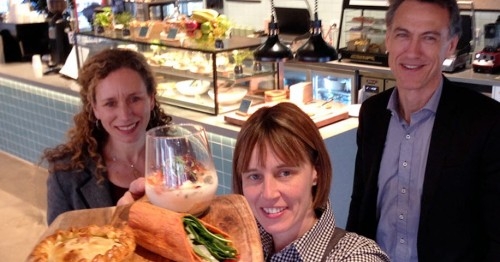 November 8, 2017
The café at the Melbourne Sports and Aquatic Centre (MSAC) has become the first state-level facility or stadium in Victoria offering wholly healthy snacks, food and drinks.
Aiming to reverse the long standing trend for sport and recreation facilities and venues to offer unhealthy fast-food style catering, the dramatic shift in profile was introduced earlier this year.
Melbourne Sports Hub Chief Executive Phil Meggs felt such offerings went against what MSAC should stand for, explaining "it's hard to promote health, sport and active recreation, then back that up with a (café) menu of deep fried food and sugar."
In making the change the MSAC team utilised the Victorian Government's Healthy Choices traffic light guidelines which ranks food and drinks as green (best choice), amber (choose carefully) and red (limit). They also used the Healthy Eating Advisory Service to help them get on track with healthy changes.
Starting in January, they began removing the vending machines in the facility, and replacing them with a much smaller number containing healthier options such as mineral water, or small serves of milk and 99% fruit juice.
MSAC's cafeteria has also been refurbished and transformed it into a comfortable, welcoming café.
Gone are all the sugary snacks, chocolate-coated ice creams and soft drinks, along with the huge branded fridges and freezers that housed them.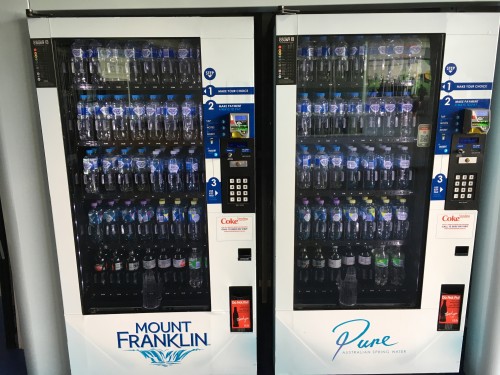 The clean lines of the shelves, fridges and freezers are now logo-free, and filled with appetising and healthy options.
Virtually everything on the menu is now green or amber, and while consumers can still get hot chips, they are oven baked in a high speed oven using barely any oil.
There are some homemade slices, but they are sweet enough with their own natural ingredients such as dates, so don't need added sugar.
There are hot pies, but a smaller 'traveller' size is available so the portion is healthier with lower added salt.
There's also a wide range of menu items, and the café has introduced take home healthy meals that busy parents or late trainers can take home and heat up.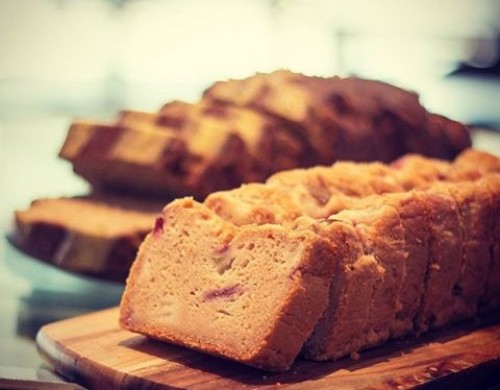 Victorian Public Health Nutritionist Sharon Laurence says MSAC is to be applauded for its leadership and for its clever approach, commenting "we all know the influence that pester power has when it comes to buying unhealthy food for kids. When they see it, they ask for it.
"What we choose to eat is powerfully influenced by access and signage. If you remove the visual cues then kids… and adults… will focus instead on what's on offer.
"And it's also not about eliminating all unhealthy foods. Things like, chips, milk based ice creams and pies can be okay if they are well prepared and in small portions."
"So this café isn't a health food shop - the menu is varied - but it's dominated by fresh healthy food that looks and tastes great."
Meggs said the transition was a challenge, but it's been rewarding, advising "it's obviously taken time and effort to completely change our look, our focus and our food but the results are incredible.
"We're proud of our food and so are our staff. Our goal is to be cost neutral in the early days, and gradually build from there."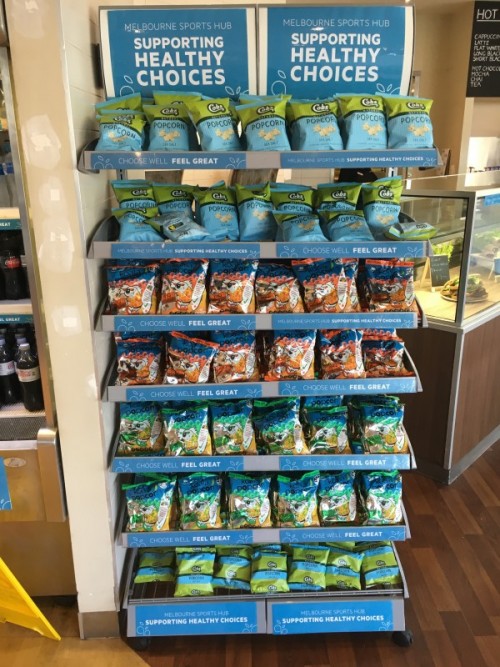 Meggs is also introducing the concept at the Melbourne Sports Hub-managed Lakeside Stadium and the State Hockey and Netball Centre.
With YMCA Victoria introducing healthy food options at several of its facilities, Meggs is encouraged that other operators are also focusing on healthy options.
However, he has some cautionary advice for other facilities, explaining "you really have to look at your own situation closely. We're in the middle of Albert Park here and there's no other food options close by.
"The vast majority of our customers have really embraced the change, and many stay longer now because this is a place where you can relax or work.
"But if you're in the middle of a suburban area surrounded by cafes and restaurants, it's probably not appropriate or viable to run a food service.
"Removing branded fridges, freezers and shelves also takes some work and investment, but if you do your homework there are options available.
"If you have the commitment and can make the business case for change, then I recommend you do it quickly. Going slow just draws out the pain and sends mixed messages to your customers."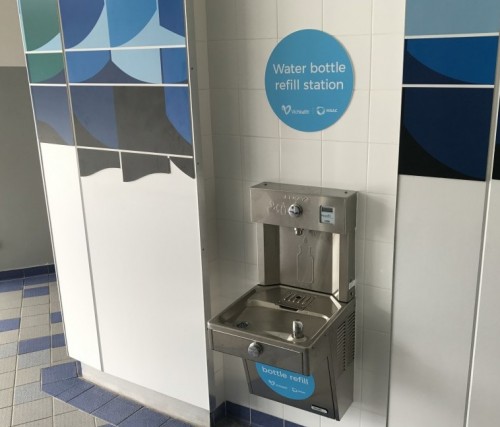 Meggs also points out that fresh healthy food often has a shorter shelf life, so further improving production, ordering, storing, shelf life are keys to success.
Laurence concludes that the Victorian Government is continually working to promote healthy food options in public settings, and after more sports stadiums embrace healthy food, the next on the list could well be tuck shops at local sport facilities and swimming pools.
In a related move, MSAC has been backed by VicHealth in adding 10 new 'Water Bottle Refill Stations' to the venue.
Introduced in September, the Refill Stations are already clocking up thousands of bottle re-fills, helping eliminate waste from disposable plastic bottles.
MSAC's move to move to offer healthy food and beverage choices across its F&B and vending outlets was detailed in a feature in the March/April 2017 issue of Australasian Leisure Management.
Images (from top): Sharon Laurence and Phil Meggs at MSAC's new café, healthy vending, the café's cake, healthy snacks and one of the new water bottle refill stations. Courtesy of MSAC. The water bottle refill stations are an Elkay EZH2O Vandal Resistant Drinking Fountain and Bottle Refill Station, supplied by CIVIQ.
Click here to contact CIVIQ via their entry in the Australasian Leisure Management Supplier Directory.
25th October 2017 - MSAC ACHIEVES PLATINUM POOL STATUS
12th April 2017 - JUNK FOOD CONSTITUTES MAJORITY OF PURCHASES FROM SWIMMING POOL KIOSKS
3rd December 2016 - CUSTOMER SURVEY DRIVES CHANGES AT MSAC FITNESS CENTRE
29th July 2016 - SUGARY DRINKS DROPPED FROM AUCKLAND COUNCIL LEISURE CENTRES
25th July 2016 - ARV AND YMCA VICTORIA TEAM UP TO PILOT NEW BEAST PHYSICAL ACTIVITY PROGRAM
10th May 2016 - NEW APPROACH TO GYM AND SPORT FACILITY VENDING
31st March 2016 - PHIL MEGGS ANNOUNCED AS NEW CHIEF EXECUTIVE OF THE MELBOURNE SPORTS HUB
14th January 2016 - THE DEVASTATING IMPACT OF SOFT DRINKS ON PUBLIC HEALTH
11th November 2015 - DAREBIN CITY COUNCIL HEALTHY FOOD OPTIONS GET YMCA BACKING
1st July 2015 - ETIHAD STADIUM WATER REFRESHMENT INITIATIVE BOOSTS FANS' HEALTH AND FINANCES
16th January 2012 - AUSTRALIA'S MAJOR LEISURE FACILITIES SWITCHING TO LINKS
supplier directory
The Complete Guide to Leisure Industry Products & Services.
Summit Fitness Equipment is now part of NovoFit - see www.ausleisure.com.au/suppliers/novofit/
read more
TRP help health clubs, leisure centres and gyms across the globe create happy, loyal members through our user-friendly software which enables effective engagement and the delivery exceptional customer…
read more
Technogym is the leading company in the Wellness and Fitness field all over the world. With 2,200 employees, 14 branches in Europe, U.S., South America, Asia and Australia, Technogym exports its…
read more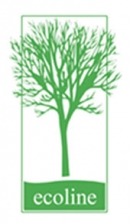 Ecoline is a highly experienced and skilled company that offers world-first technology in safety, protects the environment and provides a unique and challenging custom-made adventure and educational…
read more
Vticket Pty Ltd is the Australian and New Zealand distributor for Gateway Ticketing Systems Inc., the world leader in high-speed access control, admission control and ticketing software for the…
read more
Geoff Ninnes Fong & Partners (GNFP) is a structural, aquatic and civil engineering consultancy with broad experience in the design of new municipal and institutional swimming pools, hydrotherapy…
read more
Since 1989 Elite Pool Covers have designed and manufactured an extensive range of high quality affordable manual,semi-automatic and fully-automatic pool cover systems for the harsh Australian…
read more
Supreme Heating is a proud Australian owned company specialising in the latest energy efficient heating solutions. Since 1990, Supreme Heating has designed and installed commercial pool heating…
read more
get listed with our suppliers directory
Get your business noticed in our targeted directory. Viewed by 10,000 industry professionals per week!
list your business